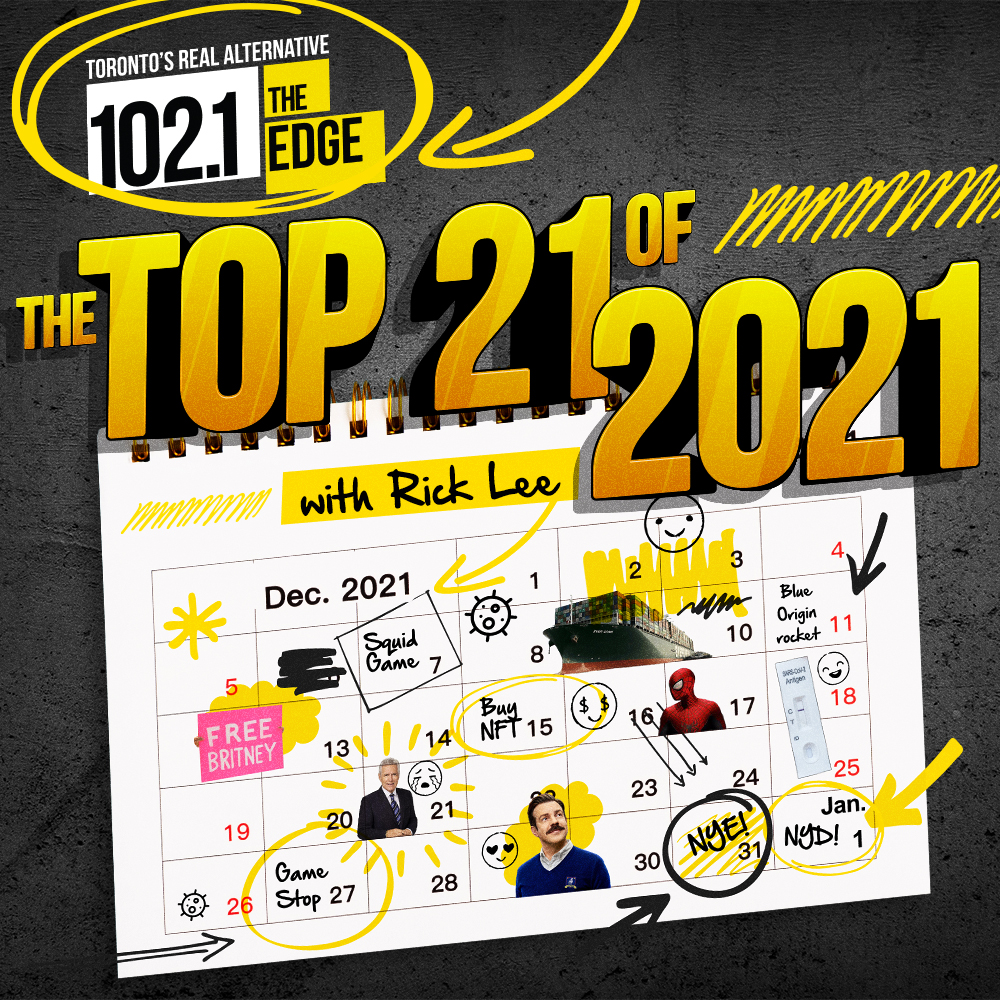 2021 was 2020 the sequel.
It's the movie we didn't ask for but here we are now, entertain us.
Let us boost you with the past 365 days. Our supply chain management is stocked with artist interviews as we rapid tested the soundtrack of 2021.
It's the TOP 21 OF 2021 WITH RICK LEE on NEW YEAR'S EVE (7pm) and NEW YEAR'S DAY (6pm).
21) THE TRAGICALLY HIP – OUCH
20) IMAGINE DRAGONS – FOLLOW YOU
19) THE LUMINEERS – BRIGHTSIDE
18) MOTHER MOTHER – I GOT LOVE
17) DEAR ROUGE – FAKE FAME
16) KINGS OF LEON – THE BANDIT
15) THE SHEEPDOGS – KEEP ON LOVING YOU
14) TWENTY ONE PILOTS – SHY AWAY
13) BOY GOLDEN – KD AND LUNCH MEAT
12) ROYAL BLOOD – TYPHOONS
11) MILKY CHANCE – COLORADO
10) WEEZER FT. AJR – ALL MY FAVORITE SONGS
9) BILLY TALENT FT. RIVERS CUOMO – END OF ME
8) NATHANIEL RATELIFF & THE NIGHT SWEATS – SURVIVOR
7) ARKELLS FT. K. FLAY – YOU CAN GET IT
6) COLD WAR KIDS – WHAT YOU SAY
5) OUR LADY PEACE FT. PUSSY RIOT – STOP MAKING PEOPLE FAMOUS
4) MODEST MOUSE – WE ARE BETWEEN
3) FOO FIGHTERS – WAITING ON A WAR
2) VANCE JOY – MISSING PIECE
1) THE BEACHES – BLOW UP