MGK And Travis Barker Perform At VMA's.
The days of Rage Against The Machine's Tim Commerford climbing the stage to disrupt the acceptance speech of Limp Bizkit at the VMA's are long gone.  Last night the 2020 VMA's went down across New York City.  Machine Gun Kelly took home the award for Best Alternative with "Bloody Valentine", beating out the likes of Lana Del Rey, The 1975 and Twenty One Pilots.  Best Rock went to Coldplay for "Orphans", taking down heavy competition from The Killers, Green Day, and Blink-182.
Hey @Nandi_Bushell!

Challenge accepted.

Haven't played these songs in a loooooong time…..thanks for the inspiration!!!

Your move!!!

Your friend in rock,
Dave

(Thanks to my daughter, Harper for letting me borrow her drum set) pic.twitter.com/Ytq47CcZRC

— Foo Fighters (@foofighters) August 29, 2020
Dave Grohl Responds To Drum Off.
10-year-old Nandi Bushell has been posting covers of her favourite alternative tracks from Royal Blood, Queens Of The Stone Age, Rage Against The Machine, and Nirvana.  Earlier this month, Nandi challenged Foo's frontman Dave Grohl to a drum battle.  Grohl responded on the weekend performing the Them Crooked Vultures song "Dead End Friends".  Dave is no stranger to a drum battle; he took on The Animal from The Muppets back in 2015.
The Elwins Share "Daughter Song".
The band is preparing the release of their new album "IV", which is ironically the 4th studio album for the group.  You can pre-order "IV" now, which will arrive on October 23rd.  We've already got a snippet of what the album will sound like with the singles "Weight of the World" and "Take Me All the Way", which was used in an awesome hockey montage.  You can listen to the third offering for the Toronto boys with "Daughter Song".
MONOWHALES New Single "All or Nothing".
It's been an amazing year for MONOWHALES, from playing the legion in Elora for Riverfest to the commercial success of "RWLYD".  Kolter and Meredith talked with Sally Shaar about the brand-new song "All or Nothing".  MONOWHALES have stopped by our studio for a Sugar Beach Session, when we could have people in studio and also performed a Sofa Beach Session.  Will have to see what else the MONOWHALES have in store for the rest of 2020.
Black Pistol Fire Return With "Hope in Hell".
The last time we saw Black Pistol Fire, they stopped by our studio to talk with Carly and perform a Sugar Beach Session before opening for The Glorious Sons in February.  Eric and Kevin haven't released a full album since 2017's "Deadbeat Graffiti" but shared the singles "Well Wasted" and "Pick Your Poison" last year.  Now, the duo who relocated to Austin have shared the new single "Hope in Hell".  Come this winter you can expect details of their new album.
The Smashing Pumpkins Share Two New Tracks.
Billy Corgan and friends have given us our first taste of what to expect from their new album.  The two new singles are titled "Cyr" and "The Colour of Love".  "Cyr" has more of an electronic sound to it which is something interesting from the band.  "The Colour of Love" is a fresh spin on the traditional Pumpkins sound incorporating the synth.  The album details will be revealed soon.
The Killers Remix "Scarlet".
We reported this earlier in the week, and now we have it.  The Rolling Stones have shared The Killers version of "Scarlet".  The track will be featured on the "Goat Head Soup" reissue out on September 4th.  The Killers 6th studio album "Imploding The Mirage" was released last Friday (August 21st).
Bill & Ted Face The Music.
Keanu Reeves and Alex Winter reprise their roles as Bill & Ted 30 years after a Bogus Journey.  The film features everybody's favourite Rockstar Dave Grohl of Foo Fighters, Ohio's Kid Cudi, and Arcade Fire's Win Butler.  The soundtrack is just as star-studded as the cast with music from Weezer, Cold War Kids, FIDLAR, Lamb of God, and Mastodon.  You can stream the soundtrack and movie now.
The Struts Team Up With Albert Hammond Jr.
"Another Hit of Showmanship" is the first new music from The Struts in over a year.  The Derby boys hooked with The Strokes Albert Hammond Jr. on the new single, "they reached out to him out of the blue".  Luke Spiller, the bands frontman said "As soon as he got his hands on it, he took it to a whole different level".  The Struts last studio album "YOUNG & DANGEROUS" was released in 2018.  The Strokes shared their first album in seven years "The New Abnormal" back in April.
Billie Eilish Tiny Desk Concert.
What a week to be a tiny desk, earlier in the week the tiny desk was graced with a Tame Impala performance.  Today (August 26th), the tiny desk had the elegance of Billie Eilish and brother Finneas.  The pair performed her two recent standalone track "my future" and "everything i wanted".  Although you might think Eilish is in the tiny desk studio, she clarifies that it's a cardboard cut-out of the studio.  Billie shares a message hope during these uncertain times saying, "will be okay one day".
Coming Friday… 🐐🥣 @thekillers #GoatsHeadSoup2020 pic.twitter.com/IOAL60HiSA

— The Rolling Stones (@RollingStones) August 25, 2020
The Killers Putting A Spin On The Stones.
What a week it's been for The Killers, they shared the video for "My Own Soul's Warning", played "Blowback" on The Late Show with Stephen Colbert, released "Imploding The Mirage", and Brandon Flowers said the next Killers album could be out in 10 months.  Now, the group has reimagined The Rolling Stones song "Scarlet" for the upcoming reissue of "Goat Head Soup".  The Killers version of "Scarlett" will be out this Friday (August 28th) and you'll be able to find it here.  In the meantime, you can listen to The War On Drugs version of "Scarlet".
War Child's "Help" 25th Anniversary.
The album was originally released in 1995 to help raise money for the children affected by the Bosnian conflict.  Recorded in a single day at Abbey Road Studios, mastered by Brian Eno, and released a week later.  The album features tracks from Oasis, Blur, Radiohead, The Stone Roses, The Chemical Brothers, Massive Attack, Portishead, just to name a few.  The album will be available to stream for the first time on September 9th, as well as 2020 copies of a limited edition reissue vinyl.
Portugal. The Man Share Cover of "Tomorrow".
The Alaskan group has recorded a cover of the Annie classic "Tomorrow" for the charity album "At home with the kids", out this Friday (August 28th).  Album proceeds will help support the Humanitarian Aid Organization Save the Children.  "At home with the kids" will also feature songs from Matt Maeson, Saint Motel, Tove Lo, and Chromeo.
In celebration of 20 years from its original release, we're thrilled to announce we will be re-releasing our self-titled debut album on October 30, with remastered audio and on limited edition colored vinyl. Pre-order your vinyl + bundle here: https://t.co/Ne2ruNyWm8 pic.twitter.com/T4MgkFHbLT

— The Distillers (@thedistillers) August 25, 2020
The Distillers Self-Titled Debut Album Turns 20.
It's been a few years since we last got something new from The Distillers, releasing the singles "Man vs. Magnet" and "Blood in Gutters" in 2018.  This past April, their debut album "The Distillers" celebrate its 20th anniversary.  The group announced today (August 25th) they will be re-releasing the album on October 30th, with remastered audio and limited-edition coloured vinyl.  The Distillers are still working on the follow up to 2003's "Coral Fang".
Jack Sherman Former RHCP Guitarist Dead At 64.
The Red Hot Chili Peppers made the announcement on social media saying "We of the RHCP family would like to wish Jack Sherman smooth sailing into the worlds beyond, for he has passed".  Sherman was the groups second guitar player, after Hillel Slovak departed the band.  Jack co-wrote songs on 1984's debut "Red Hot Chili Peppers" and 1985's "Freaky Styley" and played guitar on the Chili Peppers first tour of the USA.  Sherman cause of death has not been disclosed yet.
All Star Lineup Celebrate Joe Strummer.
This past Friday (August 21st) was Joe Strummer of The Clash's birthday, it would have been his 68th birthday.  To celebrate Strummer's birthday, "A Song For Joe" was aired on YouTube to support the #SaveOurStages campaign.  Watch The Interrupters, Frank Turner, Tom Morello of RATM, Dropkick Murphys, Albert Hammond Jr., Nikolai Fraiture of The Strokes, and Josh Homme of QOTSA all pay tribute to Joe.
Tame Impala Perform Tiny Desk Concert.
Kevin Parker, Jay Watson, and Dom Simper joined focuses to perform a Tiny Desk Home Concert.  The setlist includes "Breather Deeper" and "Is It True" of 2020's "The Slow Rush", plus the 2019 single "Patience".  Watch Parker and co. put a new spin on their own songs using a variety of samplers and sequences for an electronic jam.
Eddie Vedder Talks With Lily Cornell For "Mind Wide Open".
In the 6th episode of the weekly mental-health series "Mind Wide Open", Lily Cornell welcomes Eddie Vedder.  The pair discuss societal and political impacts on mental health, with Vedder sharing his own experiences.  Vedder talks about the Roskilde tragedy, the dark lyrics of his peers, and Billie Eilish.  Pearl Jam latest release "Gigaton" come out this past March.
JJ Wilde Shares New Song "Best Boy".
We talked about this earlier in the week and now it's here.  If you texted JJ at 1-(310)-564-8870, you would have received snippets of the music video for "Best Boy".  Plus, she'll let you know when she's going to be in your town.  Wilde wrote "This song is about trying to change the narrative that society has accepted about woman.  It is clear, especially in the music industry that woman are viewed more like objects a lot of the time rather than humans – seen not heard type of thing".  JJ Wilde debut album "Ruthless" came out earlier this year.
The Killers Perform "Blowback" On Stephen Colbert.
"Imploding The Mirage" was originally supposed to come out back in May, back after a slight delay the album arrived today, August 21st.  Before the release of the album last night, The Killers stopped by The Late Show with Stephen Colbert to perform "Blowback".  The band was scheduled to perform in Toronto this September, but their tour has been postponed, we will keep you posted once we have the new tour date.
Tame Impala "Is It True" Gets Remixed By Four Tet.
Earlier this month Tame Impala shared the music video for "Is It True", off their new album "The Slow Rush".  The song has been remixed by London DJ Four Tet, who's been busy remixing songs of Caribou, Destiny's Child, and releasing two new albums of his own this year.  Kevin Parker of Tame Impala is not shy to remix a song himself, he recently remixed 070 Shake "Guilty Conscience".
Jimmy Chamberlin Complex Announce New Album.
The Smashing Pumpkins are still working on their new double album, which is slated to arrive sometime in 2020.  The Pumpkins drummer announced on September 25th, Jimmy Chamberlin Complex will release "Honor" via MAKE Records.  He also offered us the first single for the album titled "Humility".
Dominic Simper of Tame Impala Releases Debut Album.
Tame Impala's world tour has been postponed for the moment, but when the band returns to the stage you'll see Dominic Simper there.  In the meantime, Dominic has released his debut EP "Unfolding" under the name Bambi.  Dominic is not the only touring member of Tame Impala to release new music this year, Jay Watson's project GUM released "Out In The World" back in June.
The Killers "My Own Soul's Warning" Video.
With less than 24 hours before the release of "Imploding The Mirage", out tomorrow (August 21st), the Nevada band has shared the video for "My Own Soul's Warning".  The video has Brandon and Ronnie driving through the country, stopping in the forest to sing in the snow, and even head into space to dance with constellations.  If you look closely, you can see the album cover in the clouds and once in space you can see the album artwork for the four singles off "Imploding The Mirage".
Billie Eilish Debuts "my future" at DNC.
The "Bad Guy" singer has been using her platform to voice support for the Black Lives Matter movement and police reform in California.  This marks the first year Eilish is eligible to vote in an election, she is showing her support for Joe Biden and Kamala Harris.  She appeared last night (Wednesday) at the virtual Democratic Nation Convention to perform her new single "my future" accompanied by her brother Finneas.  The single was released on July 30th and marks the first time Billie has performed the song live.
Ben Gibbard Plays The Postal Service For The USPS.
It's an election year for our friends down south, and with the pandemic raging on, this election is going to look very different.  With mail-in ballots a hot topic and recent cost saving measures to the USPS, musicians have been showing their support for the United States Postal Service.    The Death Cab For Cutie frontman showed his appreciation for the postal service by dedicating and performing "Give Up" from The Postal Service.  Ben starts off the performance by playing "Northern Lights" from Death Cab For Cuties 2018's album "Thank You for Today".
Phoenix Share New Song "Identical"
The group from Pairs have returned with their first new music in 3 years.  "Identical" will be featured in the new Sofia Coppola film "On The Rocks", starring Bill Murray and Rashida Jones.  The film is due out in October on Apple TV+ with Phoenix scoring the soundtrack.  Meredith has already called the song a certified banger and got Kolter doing the mom shoulders.
Will Butler Releases "Close My Eyes" Video.
Arcade Fire had plans to work on their new album this year, but with the pandemic happening, plans have changed for the group.  Will Butler is preparing the release of "Generations", his sophomore album on September 25th via Merge Records.  The latest offering from the upcoming album "Close My Eyes" has Will rowing his way along in the beautiful open water.
White Reaper Cover "Only A Shadow".
The band from Louisville, Kentucky released their 3rd album "You Deserve Love" last year with the massive hit "Might Be Right" and the new single "Real Long Time".  The group has now shared a cover of "Only A Shadow" from Cleaners From Venus 1982 album "Midnight Cleaners".
Jeremy Gara Gets Experimental with "L_06".
Arcade Fire celebrated the 10th anniversary of "The Suburbs" early this month.  With plans to work on a new album on hold, Jeremy Gara announced his second solo project.  The new album from Gara is titled "Passerine Finale" and will arrive on September 11th through Invada Records.  Gara has served up the 9-minute instrumental track "L_06" accompanied with a visual light show.
Identical – Out Wednesday pic.twitter.com/yw5nIoKoqU

— Phoenix (@wearephoenix) August 17, 2020
New Music From Phoenix.
If you tuned into the "Alt Update" with Kolter and Meredith, you might have already heard Phoenix will be releasing a new song "Identical" tomorrow (August 19).  You can hear a snippet of the new track for the French group to tide you over until we have the full song.  This will be the first new material from Phoenix since 2017's "Ti Amo".
08.21.2020 💋 pic.twitter.com/RmRAtAA0UN

— JJ Wilde (@jjwildechild) August 18, 2020
Going to be a busy week, so keep your 👀's peeped. Txt me if u wanna know more 👽 +1 (310) 564-8870
📸 @mattbarnesphoto #JJWilde#bestboy#AlternativeRock#altrock#FemaleFronted#IndieArtist#IndieRock#WomenWhoRock#RockStyle#Alternativestyle#RockBand#RockOn#MondayMorning pic.twitter.com/MyTTa4rWTH

— JJ Wilde (@jjwildechild) August 17, 2020
JJ Wilde Has Something New Coming This Week.
The native of Kitchener has been climbing the Canadian radio charts with her hit "The Rush".  The song was recently featured on Hockey Night In Canada.  After releasing "Ruthless" back in June, Wilde is teasing something new for fans on Friday (August 21st).  Posting on her social media accounts a phone number to text her at to find out more information.
Tom Morello Talks About His Career.
Rage Against The Machine would have been wrapping up their North American arena tour, taking a little break, and heading to Europe to play some festivals.  With the ongoing pandemic, RATM postponed their tour until 2021.  In the meantime, Tom Morello has announced he'll be releasing a memoir "Whatever It Takes" on October 13.  The Rage guitarist sat down with Rolling Stones to discuss his book, Rage, Audioslave, and his many other projects.
The Darcys Share a New Single.
The duo from Etobicoke are set to release the follow up to 2016's Centrefold later on this year.  The group released new music back in March with Boy's Don't/Change.  Now the band has given us another taste of what to expect from their new album with "Look Me In The Eyes".
Hyperspace: Beck x NASA x AI is a series of hybrid (data + music) videos for Beck's album ​Hyperspace featuring real NASA science transformed through artificial intelligence.
From February to October of 2019 MUSE took their Simulation Theory Tour to over 28 countries and played in front of more than 1 MILLION people. Now fans will be able to experience the spectacle and more, beginning August 17th when "MUSE – Simulation Theory: The IMAX Experience" will be available exclusively in select IMAX Theaters around the world and August 21st when the Simulation Theory movie will be available for rent or download on iTunes, Amazon and Google Play.
There are no vocals or guitar from Alkaline Trio's Matt Skiba. The song is credited to Mark Hoppus, Travis Barker and co-writer Brian Lee.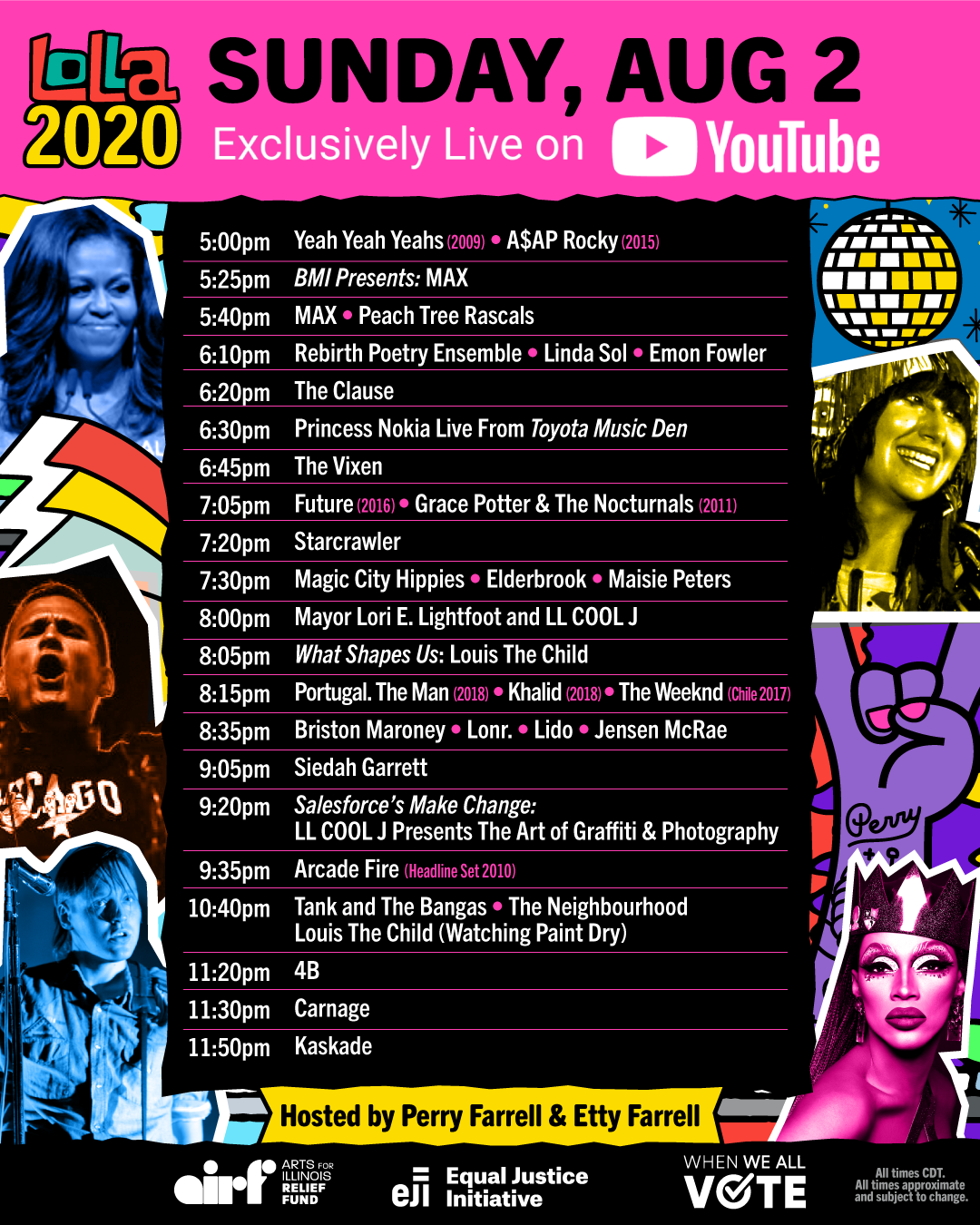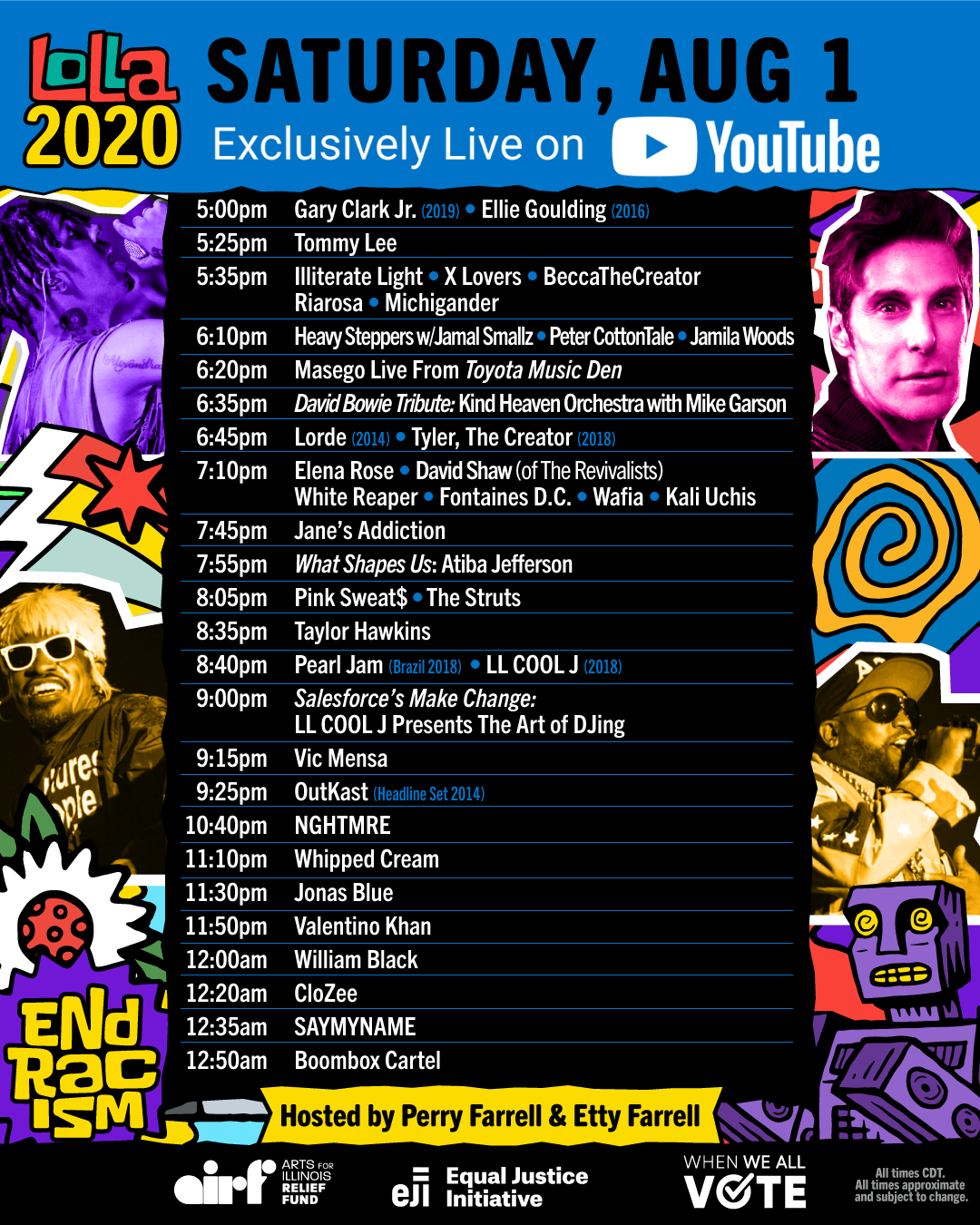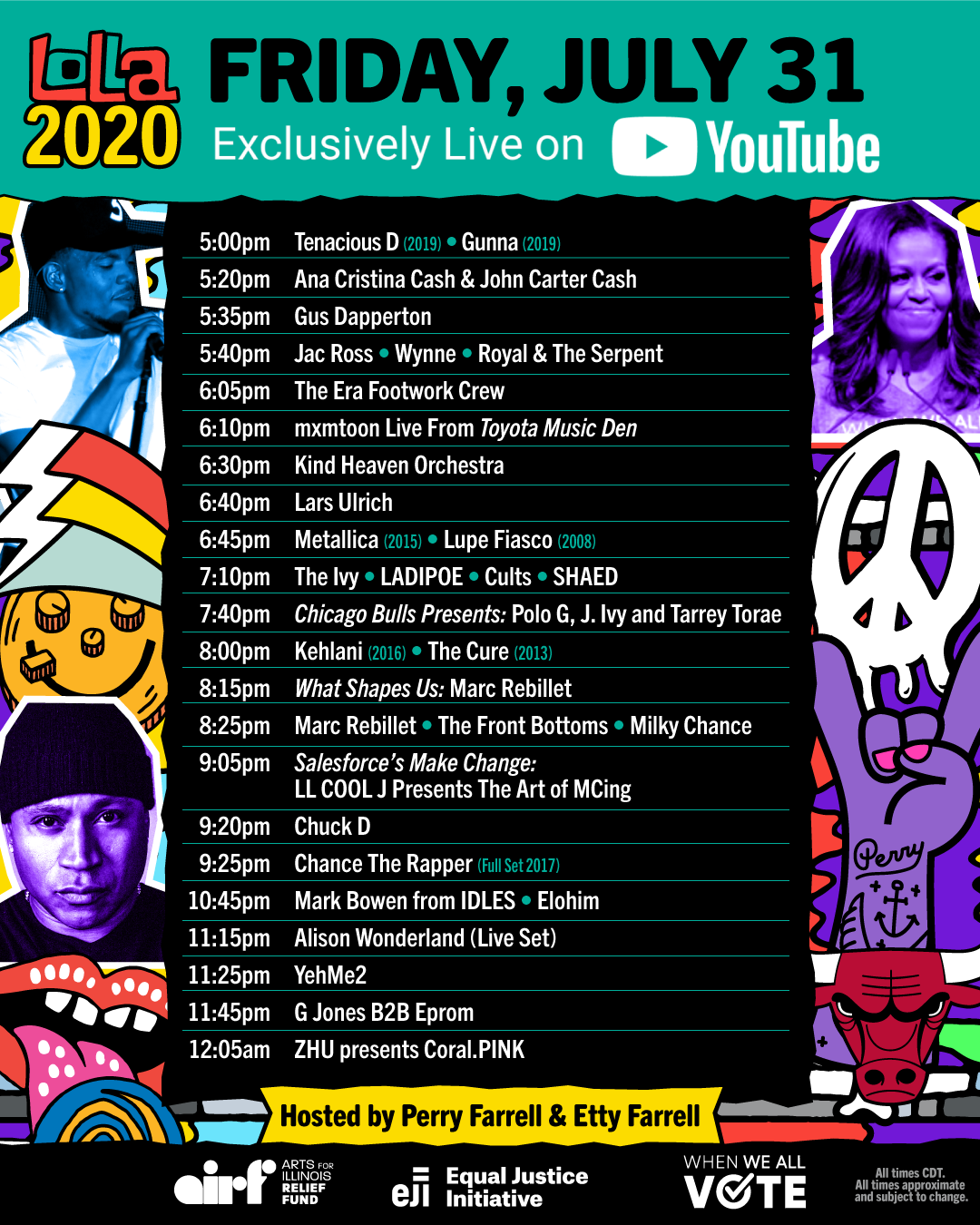 "Wrote this at the very beginning of quarantine. It's a song that's really really personal and special to me. When we wrote this song, it was exactly where my head was at — hopeful, excited and a craaaazy amount of self-reflection and self-growth," Eilish wrote in a statement. "But recently it has also taken on a lot of new meaning in the context of what's happening in the world now. I hope you can all find meaning in it for yourselves."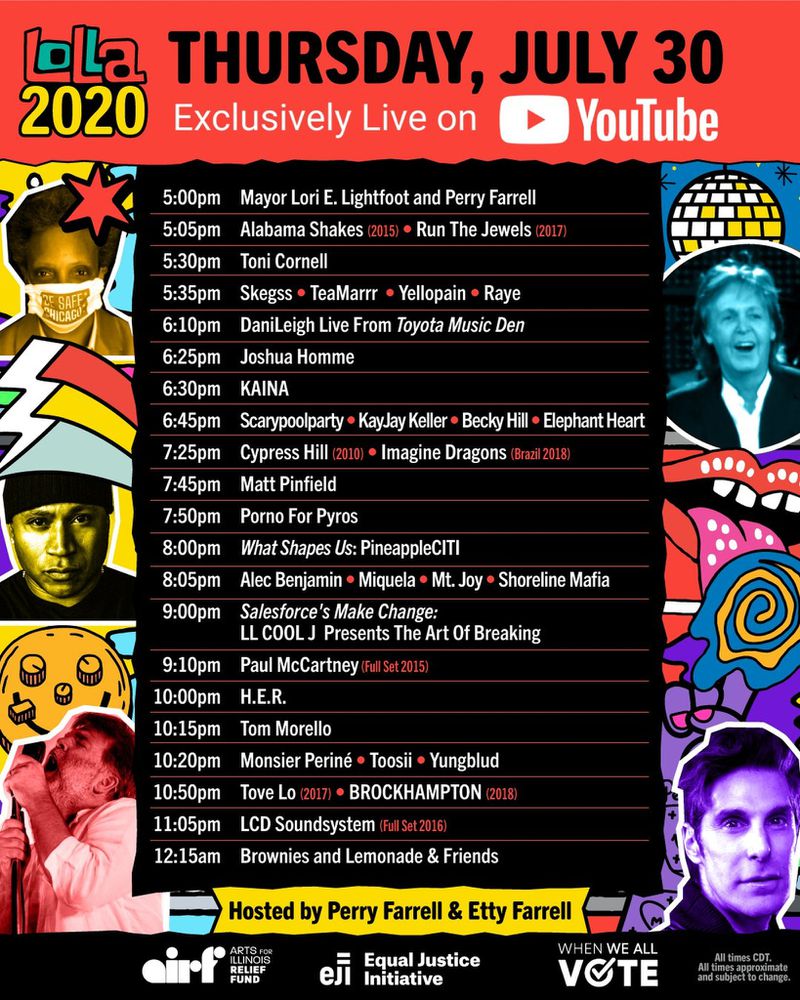 Arkells Campfire Chords album will arrive on August 20th.
In honour of what would have been Chris Cornell's 56th birthday, a cover of Guns N' Roses' 1988 ballad "Patience" was released.
His birthday seemed the perfect time to share this and celebrate Chris, his voice, music, stories and art. It is true a man is not dead while his name is still spoken…and, through his art, an artist's soul still burns just as bright as ever upon all those that look up to him and his memory. Releasing music that was special to Chris keeps a part of him here with us — his heart and his soul. His love and his legacy.
Music video by The Killers performing My Own Soul's Warning. The band will now release Imploding the Mirage on August 21st.
Pearl Jam's first performance of a track from Gigaton aired as part of "All In WA: A Concert for COVID-19 Relief.
The Bromance continues between Rick Astley and Dave Grohl as he covers Foo Fighters Everlong.
twenty one pilots – Level of Concern (Never-Ending Music Video) Be a part of the first ever, never-ending music video.
From Dave: Normally I wouldn't show you something so unrefined, I hope you understand To find out more about how you can support the Equal Justice Initiative go here: support.eji.org/chappelle
In recognition of National Gun Violence Awareness Day, Pearl Jam unearthed the uncensored version of 1992's "Jeremy".
Half Moon Run's All at Once is about "observing and appreciating the present moment but also acknowledging the meaninglessness and impermanence of the present in a universal context."
they wrote this song in 1992. Its been 28 years since and every word still applies.
– Machine Gun Kelly with blink-182's Travis Barker
Solidarity in the Fight to End Racism! #fightracism #blacklivesmatter #enoughisenough. This song is one of Nandis favourite songs. Nandi has loved @rageagainstthemachine since she was a baby.
From the hallowed grounds of their hometown Boston ballpark, Dropkick Murphys will be STREAMING OUTTA FENWAY with a full-on live performance – FREE from the infield dirt !!! Featuring a special 'Fenway Double Play' with Bruce Springsteen. We're raising money for Feeding America, Habitat for Humanity Greater Boston, and the Boston Resiliency Fund.
Stream the new single "Cold Shoulder" off the forthcoming album Ruthless by JJ Wilde now
The official audio for Benjamin Gibbard's cover of Minor Threat's "Filler", out now on Barsuk /Bedside Recordings.
Official trailer for 'The Raconteurs: Live at Electric Lady' EP and documentary film out on May 29th.
Radiohead recorded at the Astoria, London on the 27th of May 1994.
A short film originally produced for and seen on tour made by Billie Eilish.
Japandorids 'Massey F*cking Hall is due June 19 with a vinyl release following on October 2.
Twenty One Pilots unite outside during an at-home performance of their song "Level of Concern" for The Tonight Show.
Karen O of Yeah Yeah Yeahs perform a socially-distant video of Phenomena with guitarist Nick Zinner.

"We started working on this song back in 2017 and it didn't quite make it on our new album so we thought we'd give it to you during these odd times that we are in." – Ubiquitous Synergy Seeker

"Lamb's Wool" is Foster the People's second single in as many months, following the recent success of "It's Ok to be Human". "It's Ok to be Human" was written by Mark Foster in response to COVID-19 with an accompanying compassion essay titled Reflecting on the Pause In A Global Plague.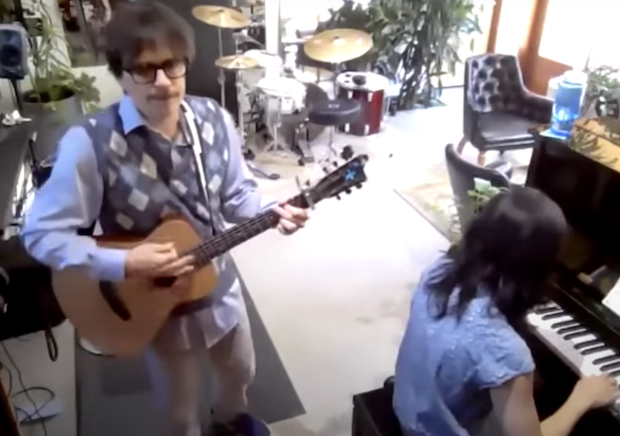 "Hey guys, so sorry about the postponement of HELLA MEGA. Here's an acoustic cover of Green Day's Time of your Life. (My wife joined me!) Next summer we shall rock." – Rivers Cuomo of Weezer
This isn't a dream, or a drill of Green Day's cover of Blondie's Dreaming.