Sam Roberts Band takes a "Picture of Love"
Sam Roberts Band released a new track called Picture of Love. It's the band's first release since their 2020 album All of Us. You find yourself lost in the familiar feeling the group has established. As you watch an AI interpret what love looks like, you hear how the drawing won't be perfect, but that's the way it's meant to be. Picture of Love is an upbeat folksy tune that would fit the soundtrack of a rom-com from the 80's. Its catchy, cute and somehow familiar. Check it out right here.
Written by Octavia Allison
"Dummy" with Portugal. The Man
Portugal. The Man released a new song called Dummy last week. You dive into the video and follow around a pink character as he wanders aimlessly to the beat of the track. You count through the chorus while you move through the disco-esc song. Dummy holds an easygoing groove, and you find yourself in the flow without a push. Check put the track right here.
Written by Octavia Allison
Milky Chance is "Living in A Haze"
Milky Chance released a new album called Living in a Haze, and the lead single of the same title came out last week. The full record is set to be released June 9th. In the meantime you can enjoy this familiar Milky Chance sound. As you pull your dreams down from the clouds the beat becomes a sturdy foundation. The duo says the song is "for everybody who wants to be able to dance the pain away."  The pair will be at Echo Beach May 23rd and tickets are on sale now.
Written by Octavia Allison
Grandson Delivers a "Eulogy"
After experiencing a bad acid trip and pushing past suicidal thoughts, Grandson has emerged with a new track and a tour to go along with it. Eulogy is the first single after the release of his Death of an Optimist album. Eulogy is a dark piece that brings you back to his earlier days. As the song moves through a thick sludge of baseline, heavy lyrics placed precisely add to the din. You feel like you are moving but forever trapped. Eulogy creates that dark cloud that often times appears over your head when things get challenging. An album has been teased but there are no more details at this time. Grandson is bringing the I Love You, I'm Trying Tour to History July 19th along with No Love For the Middle Child and Monowhales. You can grab your tickets now.
Written by Octavia Allison
Feist with "Multitudes"
Last week Feist released 3 tracks from her upcoming album Multitude. The songs preview a soft and enticing sound that flourishes. You step through a mirror and over to where the grass is greener. You frolic through Love Who We Are Meant To and dig deep into a raw indie sound. We look into a fragment of the album for a peek at what's to come. These three tracks we have so far bring you soul touching harmonies that connect you with a full range of emotions. There are 9 more songs yet to come. You can get tickets to see Feist at History on May 18th.
Written by Octavia Allison
Jack White joins the Five Timers Club on SNL
Jack White took the stage on Saturday Night Live this past weekend to join the Five Timers Club. He played a medley of tracks from his latest albums Fear of the Dawn and Entering Heaven Alive. The performance was rapid as White fired off electric licks coated in distortion under the glowing blue stage lights. He flew through Taking Me Back, Fear of the Dawn and later slowing down to dive into A Tip From You To Me. Check out the full performance here.
Written by Octavia Allison
Crown Lands and the "Lady of the Lake"
Crown Lands released a highly anticipated and elusive track last week called Lady of the Lake. The ethereal rock song brings you into an epic tale centering around the earth and all her beauty. Singer Cody Bowles is indigenous and brings a strong viewpoint to every song. The lyrics bring you into a deep relationship of respect for the land through "the lady of the lake." As you bear witness to war and destruction upon the surface you see how everything is predestined and controlled by otherworldly forces. Of this comes beauty and destruction. The duo's upcoming album Fearless is set to come out March 31st.
Written by Octavia Allison
"If Your Gonna Break My Heart" with Inhaler
Inhaler's upcoming album Cuts and Bruises is set to be released February 17th. In the meantime, the group released If Your Gonna to Break My Heart. The song is moody with a wavy melody. It sits on the edge of a balled with echoing and lofty vocals. You lay in your unmade bed daydreaming and sitting alone with your thoughts as the posters stand watch. As the track pours through your headphones all you can do it listen.
Written by Octavia Allison
Rise Against goes acoustic for "Savior"
Rise Against released an acoustic performance of their 2008 track Savior as part of their "Nowhere Acoustic Session." You flash back to your younger years while soaking up this classic. The performance borderlines on rustic and holds raw energy and vocals. Its impressive to see a different side of the politically driven group. Rise Against shows a vulnerable yet strong stance with this recording. Check it out right here.
Written by Octavia Allison
"Underground" with City and Colour
City and Colour released an acoustic version of their song Underground. The song is from their upcoming album The Love Still Held Me Near, that comes out March 31st. This tender track speaks on relationship tribulations and all the questions that go with this. The performance is intimate as its seemingly one on one in the studio with Dallas Green. You become enveloped by the light and folksy feel.
Written by Octavia Allison
"Meet Me At the Riot" with Harm and Ease
Juno nominees, Harm and Ease released a new track called Meet Me At The Riot. In the signature style the band has carved out, we get a blood pumping and exhilarating tale of twisted romance. This track follows hot on the heals of the group's 2022 project Camino Loco and viral song Cut Me Loose. Synth gives the song a sinister undertone coupled with cryptic lyrics that keep you guessing. Funky riffs give depth to the melodies. Tune into the Juno's March 13th to see if Harm and Ease takes home Breakthrough Group of the Year.
Written by Octavia Allison
"We Had the Time Of Our Lives Together" with Mauvey and Lights
Lights and Mauvey released a new song called We Had The Time of Our Lives Together. According to Mauvey "this collab happened because we really love this song! And that to me is beautiful and how it should be." It starts with lofty vocals and snowballs into a electronic beat that builds and shakes. The song doesn't move how you would expect but that's what makes it captivating. Lights made a statement about her collaborative partner saying "I LOVE YOU. I'm inspired by who you are and the ART you make. Thank you for sharing this with me."
Written by Octavia Allison
The War on Drugs with "Harmonia's Dream"
The War on Drugs perform on Austen City Limits with "Harmonia's Dream". Pulsing synth builds the foundation as guitar peddles litter the stage. They build a bright retro track, one element at a time. Frontman Adam Graduciel's vocals seem to be held back. You can hear a touch of grit as the rest of the power in his voice is contained. Harmonia's Dream is an uplifting and would close out your favorite 80's feelgood teen movie. Check out the live performance right here.
Written by Octavia Allison
Crown Lands Deliver "Starlifter: Fearless Pt.II"
As you drift across the lush earth, you travel through the odyssey that Crown Lands has created. Their newest piece is an 18-minute-long trip delving into the sound of Rush, one of their influences. Kevin and Cody fully develop the sounds and atmosphere from previous records. Starlifter: Fearless Pt. II is broken up into segments. The track starts strong and begins to fade into a wavering electronic bridge building kinetic energy. It is consistently bursting with seemingly impossible vocals. The song flows to create a cohesive anthem. The duo gives you a moment of reflection and peace just shy of the halfway point, only to build suspense and delve into a slightly darker undertone. Although this song is unlikely to hit airwaves due to length, it is necessary to allow this song to engulf you and enter boldly into this new psychedelic era of Crown Lands.
Written by Octavia Allison
Noah Kahan with "Stick Season"
This week singer songwriter Noah Kahan released a lilting new song called Stick Season. According to Kahan the song was written "without knowing it would become, in my opinion, the most important song of my career. It allowed me to finally cross over into the style of song writing that I have loved my entire life, and the second I finished writing it, I felt a level of comfort and honesty that I had never previously felt since I began my journey in music." Stick Season is a folksy track with a darker underside. As you sit in a field to listen to the light acoustic guitar, you watch the storm clouds roll in and sit in the rain. Kahan said its "about feeling left behind and feeling trapped. Its about seeing the other side of a place you thought was only beautiful." Feel all your feelings with Stick Season.
Written by Octavia Allison
Coldplay for Kimmel's Anniversary
Jimmy Kimmel Live just celebrated its 20th anniversary. To commemorate the event Coldplay's Chris Martin took the stage to play Clocks, the same track the group played 20 years ago on the show. If this wasn't enough, Kimmel actually joined Martin onstage to play the sax. The song was stripped down with an elegant strings section as well as an acapella group. Check out the original and anniversary performance right here.
Written by Octavia Allison
"Heartbreak Feels So Good" with Fall Out Boy
As the anticipation builds for Fall Out Boy's upcoming album So Much (For) Stardust, the band is also rapidly releasing singles. They just put out Love From The Other Side and now we get Heartbreak Feels So Good. It's a pop punk piece in a less abrasive and MGK-type of way. A pop punk song for the elder Emo you could say. As Fall Out Boy attempts to kidnap Rivers Cuomo of Weezer, they get into all kinds of trouble. This steady rock track creeps into your memory, kick off its Converse shoes and stay for a while. The full album comes out March 24th.
Written by Octavia Allison
"Underground" with City and Colour
City and Colour announced an upcoming album called The Love Still Held Me Near. Set to be released on March 31st the project promises to be emotionally immersive. According to a statement from frontman Dallas Green "its about digging deep down into yourself and attempting to unearth hope and light in the things that can comfort you through those times. For me that has always been writing and recording music, so that exactly what I did." Listen to the second single Underground, right here.
Written by Octavia Allison
Fall Out Boy with "Love From The Other Side"
Fall Out Boy has announced a new album today called So Much (for) Stardust and promises its not a throwback record. They released a single to lead the charge called Love From The Other Side. According to the lead singer Patrick Stump said "rather than evoke another band or era, I just picked up a guitar and wrote without any pretense. Love From The Other Side definitely has a mature bitterness to it." The video kicks off with a bedtime story that you become part of. The full album is coming out March 24th. Check out Fall Out Boy's new single here.
Written by Octavia Allison
Feel the "Rush!" with Måneskin
Italian band Måneskin released their latest album, Rush! today with 17 tracks total. The group has been busy. With a unique and bold sense of fashion and rock music the band is always making a statement. Måneskin included songs in English and Italian on the record as well as giving us a variety of tempos and tones through every song. Tracks like GOSSIP and SUPERMODEL are punchy and fast with a strong storyline. They mix in some ballads to show their more delicate side but still are not fragile. Måneskin has distinguished their sound and cemented it through Rush!
Written by Octavia Allison
"Remember Never Before" with July Talk
July Talk released their much-anticipated album Remember Never Before today.  It mixes the band's familiar formula of back-and-forth polarizing vocals with light duets and Peter and Leah each taking a turn in the spotlight.  According to a statement frontwoman Leah Fay said the album is "not ignoring anything we're currently dealing with. On the contrary, it's set in the middle of it all." She is referencing the new world the pandemic created, how things have changed and how they are moving forward. With ominous synth, delicate and slow melodies, and perfectly placed lyrics this makes for a mysterious and deep album that takes on different faces with every listen.
Written by Octavia Allison
"Run" with Rival Town
Today Rival Town released a punchy new piece called Run. Melding alt-rock and pop-punk, you're consumed by the fresh but familiar sound. You strap on your skater shoes and chain drive knowing in your heart this is not a phase. This hypnotic headbanger grips you from the very beginning. The energy pounds through as gritty vocals pull you in further.  Thrashing guitar and pulsing synth send vibrations through your body and hint at a retro sound. According to the band they recently became independent and "wanted to take that opportunity to step outside of our comfort zone and try something a little different. We wanted to try working with modern samples and synth-type elements while still maintaining a it of a heavy edge." Check out Rival Town's Run right here.
Written by Octavia Allison
JAWNY Stays "true"
Last week JAWNY released a new single called "true". He is in the process of bringing his debut album to life. In a statement he said "I just chased whatever felt right in the studio that day. I can't overthink it." The first notes of "true" come through as disorienting alt twang. A steady stream of lyrics seemingly coming through the phone like your crush unexpectedly calling you, makes it impossible to step away. As you cycle through early MTV visuals, the dreamy melody glows with a soft light. JAWNY sings "its true that I'm in love with you there's nothing I can do" and it takes you back to grade school recess, pulling flowers and weeds apart chanting, "he loves me, he loves me not." JAWNY's "true" is a pure take on love and mixed feelings without the fear of rejection.
Written by Octavia Allison
Paramore with "C'est Comme Ça"
Paramore has an album coming out February 10th but, in the meantime, they released a new single called C'est comme ça. This is one of 10 tracks from This Is Why. With a hypnotic, thought provoking and level-headed set of verses, the upbeat, pop-sounding chorus jumps out. The wild and off the wall chant of "c'est comme ça" creates the feeling of chaos and self destruction. Paramore will be touring this summer and coming to Scotiabank Arena June 8th. Tickets are on sale now.
Written by Octavia Allison
"Gossip" with Måneskin
Måneskin are ramping up to the release date of their new album Rush! that comes out next week (January 20th). Today they released a single called Gossip with Rage Against the Machine's Tom Morello. The song thumps to life with grunge-style guitar as the piece takes off. According to Victoria De Angelis, the band's bassist "the song originated from a riff which Thomas had written some time ago and which we had been holding on to for a long time, which we kept developing. Then the icon Tom Morello joined and brought something extra to the classic up-tempo Måneskin cheerfulness." You can hear the Morello's shredding and experimental sound break through and become woven into this high-powered piece. Måneskin has built their sound on these anthemic and blood pumping tracks with such tactical phrasing. The countdown to Rush! is on.
Written by Octavia Allison
Bleachers and Bartees Strange "Call It Off"
Everyone loves Tegan and Sarah including Bleachers. They collaborated with Bartees Strange to cover the alt duo's song Call It Off. They performed the song at Zona music festival last year and released their live performance video on YouTube. Bartees Strange's blues vocals carve out a solid edge and the piece cuts deep with feeling. The horns come in to add emphasis and tone into the song as each layer is peeled back delicately. Check out the performance right here.
Written by Octavia Allison
Valley Won't Cry "Throwback Tears"
Kicking off the year with new music, Valley just released a track called Throwback Tears. It's the first track off the second studio album the band is working on. The record, Lost in Translation is set to be released June 23rd. Throwback Tears is a bubbling tune that cycles through different light distortion to give it a retro quality. Its as if you put in a VHS tape and watched as the static rolls up the screen, before revealing long lost memories. As you tap into the nostalgia, you realize the memories were much more glamorous than the real thing. "I ain't crying throwback tears over us" Rob Laska sings through snappy bursts of synth. Overall Throwback Tears is a smooth post relationship song that leaves you with no regrets.
Written by Octavia Allison
Inhaler says "Love Will Get You There"
Inhaler just performed back in their hometown of Dublin Ireland and were warmly welcomed. The group played their latest single Love Will Get You There and the crowd went crazy for it. The up-tempo brought energy up even further. Inhaler is currently working on their newest album called Cuts and Bruises and its set to be released February 17th. The band embarks on their tour the day before the album drops and will be at The Danforth on March 21st. You can grab your tickets now.
Written by Octavia Allison
The Smile perform on NPR's Tiny Desk series
The Smile, a band formed by Thom Yorke and Jonny Greenwood of Radiohead and Tom Skinner of Sons of Kemet played NPR's Tiny Desk concert series. Starting off with Pana-Vision and the eerie piano solo that kicks it off, you flutter into a pillowy alt ballad simultaneously pulling toward an uplifting story. The band moves through The Smoke, With Yorke stepping away from the piano to deliver a strong and gripping baseline. They finish with Skrting On the Surface to whisk you into the magical alt world the group has dreamed up. Check out The Smile's performance here.
Written by Octavia Allison
U2 with More "Pride (In the Name of Love)
Over 30 years ago U2 released their song Pride. A smooth and solid ballad-esc piece and this year the band is breathing new life into it. U2 is working on a new album filled with "re-imagined and re-recorded songs. Pride is one of them, along with Sunday Bloody Sunday, With or Without You and many more. The album is called Songs of Surender and it is 40 tracks in total. Some songs will feature new lyrics and arrangements. The band's guitarist, The Edge write in letters that a lot of U2's work "was written and recorded when we were a bunch of very young men. Music allows you to time travel, and we became curious to find out what it would be like to bring our early songs back with us to the present day and give them the benefit, or otherwise, of a 21st century re-imagining." See for yourself right here.
Written by Octavia Allison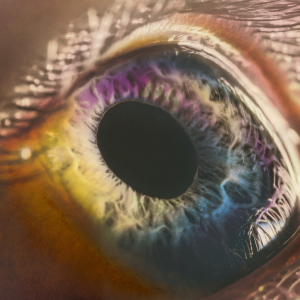 Really, this isn't putting Win Butler on trial. What he did was wrong for a person of his stature and for his marriage. This is solely on the merit of best albums of the year, and there's no doubt that Arcade Fire's sixth studio album, WE, needs to be in the conversation.
Early on, exactly the first month of the year, I was given the opportunity to hear The Lightning I, II before anyone else. Sony Music picked me up, old school, and I got to listen to this 5 minute and 33 second epic journey via a car stereo. I asked to listen to it again and immediately thought, the band is back after five long years.
Going back to when Will Butler left the band before the album dropped on May 6th (two days after my birthday), it's hard not to connect the dots on why he did after the news of his brother's infidelity and sexual misconduct. We (no pun intended) can't forget the hard work that Régine, Richard, Tim, Jeremy, Sarah, Dan, and Paul put in to make this album come to life. From beginning to end, it's what we needed coming out of COVID on a post pandemic path with messages like 'We can make it if you don't quit on me, I won't quit on you', and 'but some people want the rock without the roll. But we all know, there's no God without soul'. Right.
It would have been great to hear what other singles AF were going to release. I guess we'll never know since the band will stay silent in the meantime. All seven songs, that's right seven, when the album clocks in at 40 minutes and 18 seconds stand out in their own right, but yet they need one another to tell the narrative of its entirety. Rick's Picks include: Age of Anxiety I, End of the Empire I-IV, The Lightning I, II, Unconditional I (Lookout Kid), and WE.
Nothing confirmed this more than seeing the band perform live. Pre-controversy at the JUNOS on May 15th in Toronto and Osheaga on July 29th in Montreal. Post-controversy on December 3rd to 5th in Toronto and Montreal. Yes, three shows in a row. They're still one of the best bands to see live.
End 2022 with these gems (and it has to be from front to back. No skipping!!). Dear Rouge – Spirit. ALLSWELL – Be. Florence + the Machine – Dance Fever. Metric – Formentera. Harry Styles – Harry's House.
Written by Rick Lee
My Album of the Year is Shocking, Even to Me
My brain hurts. I get somewhere between 500 and 700 music submissions ever single week from artists, managers, labels, and publicists. I go through as many as I can, but after a while, my auditory cortex starts shouting at me for a little quiet. Being bombarded with the need to listen to music critically eight hours a day also makes my entire brain a little cranky, so for something to cut through, it's gotta be pretty amazing.
When I heard that Them Yorke and Jonny Greenwood had a new project called The Smile, my first reaction was probably the same as yours: "Cute, but I'd really rather have another Radiohead album." Still, I had to listen to A Light for Attracting Attention because it's my job,
Shocked? Yes. Not because I wasn't expecting something good—I was—but I was a little taken aback how much I liked this record. If I had to explain it, Thom and Jonny were able to explore things outside of all the expectations that would inevitably come with a Radiohead album. Less stress, less tension, more fun, you know
Did The Smile out-Radiohead Radiohead? Pretty damn close. I did NOT see that coming.
Written by Alan Cross
Ruby Waters: My Alt Artist of the Year
There are artists that create and expand the genre of alternative music with every album, song or EP they release. These artists push through boundaries to bring forth a new sound, style and way of expression. Billie Eilish, Måneskin, Grandson and many others are making their own way. This year a name to note is Ruby Waters. From Shelburne Ontario, Waters' career started in 2019 with her debut single Sweet Sublime. She has since released 2 albums, an EP, and various singles. Ruby steps outside with you to smoke and imparts wisdom beyond her years. She is authentic as she speaks on everything from loss and drugs (Heather) to sexuality (Harder) and into adulthood (Difficult). As she takes another drag and the last of the smoke dissipates, you find yourself fully encapsulated in those seemingly simple things. Her strong and brooding voice holds on to her audience as much as her sense of self and a lack of bullshit. Ruby Waters is my favorite alternative artist this year.
Written by Octavia Allison
July Talk on "Repeat"
July Talk released of their latest album, Remember Never Before, the band had also released a new single. Repeat starts as a soft uplifting tune, and it moves forever forward. Leah and Peter's vocals are reigned in and pulled back for this lighter piece. Its lofty but each word is punched out with intention. Repeat has many layers in a different way then other classic July Talk tracks. The band is touring with Crown lands in the new year and will be playing at Massey Hall, March 10th and 11th. Tickets are on sale now.
Written by Octavia Allison
— v (@ViralMaterialz) December 14, 2022
Billy Eilish and Labrinth Duet
Last night Labrinth was invited on stage at Billy Eilish's show so the pair could perform Labrinth's Mount Everest and I've Never Felt So Alone. The vocals weave seamlessly together in this soft duet. Eilish emphasizes the line "you were just out to get my heart" before fading back into the melody. Billy was also just announced as one of the headliners for Montreal's Osheaga music festival this year with tickets on sale now.
Florence + the Machine and Ethel Cain perform "Morning Elvis"
Morning Elvis is a track on Florence + the Machine's latest album Dance Fever. They invited Ethel Cain to perform the song with them during a live show in Denver Colorado. Cain said in a statement "I felt like I was back in choir practice, but with an actual angel this time." Of the performance, Florence + the Machine frontwoman, Florence Welch said "When Ethel sung this song it really felt like it was hers. She really gave it that outlaw energy." The soft acoustic track is filled with power and grace as the pair tackle this ballad.
Written by Octavia Allison
Milky Chance asks "Do You Really Want to Hurt Me"
Milky Chance played a show in Berlin, and they covered Culture Club's Do You Really Want to Hurt Me. The bright 80's pop track is mixed with a club beat and fleshed out in an updated format. Heavy and rhythmic synth builds as the duo begin forming a full atmosphere on stage. The piece begins to surround you and become infectious. As the sing echoes to a finish its almost as if it was a dream.
Written by Octavia Allison
"Ghosts" with Muse
Muse released their latest album Will of the People in the summer and their tour is stopping at Scotiabank March 9th. Today the band released a video for their song Ghosts. With soft piano, the lilting vocals eb and flow. Ghosts encapsulates the story of a love lost. The song plays out so gently as it swirls around you. Watch the lyric video right here.
Written by Octavia Allison
IDLES with "1049 Gotho"
IDLES put out their album 5 Years of Brutalism back in 2017 and has since re-released the album on bright red vinyl. Along with this they also released a video for track number 19 (out of a whopping 24 total). The fast and heavy piece mashes solid snare and driving guitar distortion with grumbling vocals laying on top. 1049 Gotho is a headbanger. Check it out here.
Written by Octavia Allison
Paramore and "The News"
Paramore has been introducing themselves to a whole new generation of fans with a new album on the way called This Is Why. It will be released sometime in 2023. Their newest track from the album, "The News" is a catchy and mischievously dark piece. With a fast tempo and lyrics that stick, The News drives its point home. According to frontwoman Hayley Williams "Lyrically it probably explains itself. The 24-hour news cycle is just impossible to comprehend. And I feel a pang of guilt when I unplug to protect my headspace. The common reaction or non-reaction, seems to be dissociation. Not one of us is innocent of that and who could blame us?"
Written by Octavia Allison
The 1975 with "Oh Caroline"
Today The 1975 released the video for their song Oh Caroline. The song comes from the band's latest album, Being Funny in a Foreign Language. The band is also making a stop at Scotiabank Arena on December 12th and tickets are still available. Oh Caroline shows an aged Matt Healy listening to the track through headphones and relieving his prime. The track is an unorthodox love song and power play between Healy and his love interest.
Written by Octavia Allison
Lana Del Rey asks "Did you know that there's a tunnel under Ocean Blvd"
Right before we move towards the new year Lana Del Rey reveals her plans for an upcoming album titled "Did you know that there's a tunnel under Ocean Blvd." The record is set to come out March 10th  2023. She released the title track earlier this week. Strings pave the way for the soft and melancholy vocals as Del Rey asks, "did you know that there's a tunnel under Ocean Boulevard?" She delivers heavy lines with grace. The impact doesn't strike you until you have fully taken in what is being said. It's a truly captivating track overall.
Written by Octavia Allison
"I Want A Dog" says Weezer
As we step into the Winter season, so does Weezer with their new Sznz: Winter EP. They released a new track today called I Want A Dog. The track is seemingly through the eyes of a child, listing off every reason why they should have a dog.  It's a slow and simple piece that picks up for the brief chorus. The lyrics become cryptic during the chorus as if the rest of the song is a cover for something far more sinister. If you aren't a dog person, you might be after this.
Written by Octavia Allison
Palaye Royale cover The Beatles' "Eleanor Rigby"
The Beatles are icons that have made unforgettable music. Palaye Royale has stepped up to cover The Beatles' Eleanor Rigby. This is a daunting task. Immediately the band cuts a hard edge with the grit and textured vocals. The strings sharply slice through the background with haunting vibrato. Palaye Royale adds a constant drumming as opposed to solely the strings keeping time. The band ensures that the song still holds the original essence of the Beatles while turning this cult classic on its side.
Written by Octavia Allison
Lost in Japan at Rivoli
Lost in Japan released their newest project Night Talks, Pt.1 in September and we have been listening ever since. Their track Before the Blink is bright with building energy that burst through in the chorus. The band has started teasing the inevitable Night Talks Pt. 2 and we will be anxiously waiting. Now the band is coming to Toronto tonight to play a show at Rivoli. Tickets are still available through the group's Instagram. Door's open at 8:00 and the show starts at 9:00. You don't want to miss this.
Written by Octavia Allison
"Red Skies" with Noah Yorke and Dylan Gers
An unlikely collaboration between Iron Maiden's Dylan Gers and son of Radiohead singer, Noah Yorke have brought out a pensive and mildly haunting sound in the pair's new single Red Skies. In a statement Gers said, "I hope you enjoy the inner workings of our minds." The acoustically lead piece follows a footpath through the dusk. With a Led Zeppelin feel and rock style riffs without distortion, this track still holds its own. There are subtle light spots peaking through the trees on this mystic journey.
Written by Octavia Allison
Arkells are "Floating Like"
The Arkells released their new single called Floating Like. The track is a bright and bubbling tale of pushing through and staying positive, despite heartbreak and a variety of other problems. The Arkells have the ability to make everything colourful and fun without ignoring the reality that things can suck sometimes. Floating Like has a sparkle with subtle twinkling cymbals and gleaming keyboard bursts. The catchiest line is "nothing bringing me down, down down" The cheesy mantra, no matter how many times its used, with a song this upbeat you can't deny its true.
Written by Octavia Allison
Peach Pit give us "Black Licorice"
Last week Peach Pit released a new single called Black Licorice. In a style similar to Cage The Elephant, you get a bit of an alt funk as you begin to plug into the energy. Black Licorice is danceable with a hint of retro as you feel through each guitar riff. A soft set of vocals keep this song light and level. This track is perfect for main character moments dancing in your room with good vibes.
Written by Octavia Allison
The Backseat Lovers are "Growing/Dying" on Jimmy Kimmel
The Backseat Lovers took the stage on Jimmy Kimmel to perform their hit Growing/Dying. The song is one of 10 tracks that do a deep dive into your psyche. It starts with a soft sound but jumps quickly into something sturdier. A steady rhythm pushes Growing/Dying. The band's performance is brooding and edgy as they show their emotions through the curtains of hair hanging down.
Written by Octavia Allison
Viagra Boys and "The Cognitive Trade-Off Hypnosis"
Viagra Boys preformed their track The Cognitive Trade Off Hypnosis, from their latest album Cave World that came out in the summer. The performance was part of their Shrimp Sessions 3. The wavy synth battles against frontman Sebastian Murphy's deep gravely voice. Subtle distortion runs through every instrument. The band plays in a shop while a man grinds metal in the background. The song slowly draws you in closer and closer to the subtly retro core of the track.
Written by Octavia Allison
Red Hot Chili Peppers and "The Shape I'm Taking"
The Red Hot Chili Peppers released yet another new single called The Shape I'm Taking along with the rest of their latest album, Return of the Dream Canteen. This track is light and soft, as opposed to some of the band's punchier and more emphatic pieces. This song rolls with a retro funk that doesn't turn the band away from its roots. This mellow and pastel track keeps you tethered as you start to drift towards the clouds.
Written by Octavia Allison
New Friends Shoot their Shot with "Ricochet"
New Friends are diving into their Camaro era with their newest track, Ricochet. This edgy and brooding piece actually started off as a pizza jingle before morphing into an anthem of shooting your shot regardless of the consequences. This song along with 3 others from their upcoming record was written while the group attended a writing camp. Their album, Camaro is set to be released sometime in the new year. The energy pulses through the veins of the track. You feel yourself becoming addicted to the high. As the beat drops for the chorus, the adrenaline shoots straight to the heart. New Friends have stepped into the alt world with bold confidence and a sense of self. Check out Ricochet right here.
Written by Octavia Allison
City and Colour are "Meant to Be"
City in Colour have released a new single called Meant to Be which is the first bit of new music since 2019. This song has a story, heartbeat, and purpose. Dallas Green said in a statement that the song "served as an elegy for City and Colour producer Karl Bareham" who passed away in 2019. Green had to identify his friend and said that it was "the hardest moment I've had in my entire life." This piece speaks for itself.
Written by Octavia Allison
Jack White Covers Nirvana's "Heart Shaped Box"
As he continues on his tour run, Jack White pulls out some surprising material while onstage in Malaysia. Veteran rocker played Nirvana's Heart Shaped Box. While he draws on many influences, its no surprise that this is one of them. What is surprising is that someone was able to actually film it. White is notorious for not allowing cameras or cell phones in his shows. His distinct and haunting voice finds its place in this strong cover. Apparently to this day this is the only time he has ever performed Heart Shaped Box. Check out the audio right here.
Written by Octavia Allison
i_o and Lights with "Warehouse Summer"
Young producer i_o passed away in 2020 but before this he has recorded an album with Lights. This album has been released in his honor and Lights said "This is a body of work that I'm immensely proud of and am very emotionally connected to. Garret was endlessly talented, and he inspired me to give my all and be my best. Its safe to say making this album with him was life changing." The project is called Warehouse Summer and features a strong pulsing rhythm and danceable tracks.
Written by Octavia Allison