Hyperspace: Beck x NASA x AI is a series of hybrid (data + music) videos for Beck's album ​Hyperspace featuring real NASA science transformed through artificial intelligence.
From February to October of 2019 MUSE took their Simulation Theory Tour to over 28 countries and played in front of more than 1 MILLION people. Now fans will be able to experience the spectacle and more, beginning August 17th when "MUSE – Simulation Theory: The IMAX Experience" will be available exclusively in select IMAX Theaters around the world and August 21st when the Simulation Theory movie will be available for rent or download on iTunes, Amazon and Google Play.
There are no vocals or guitar from Alkaline Trio's Matt Skiba. The song is credited to Mark Hoppus, Travis Barker and co-writer Brian Lee.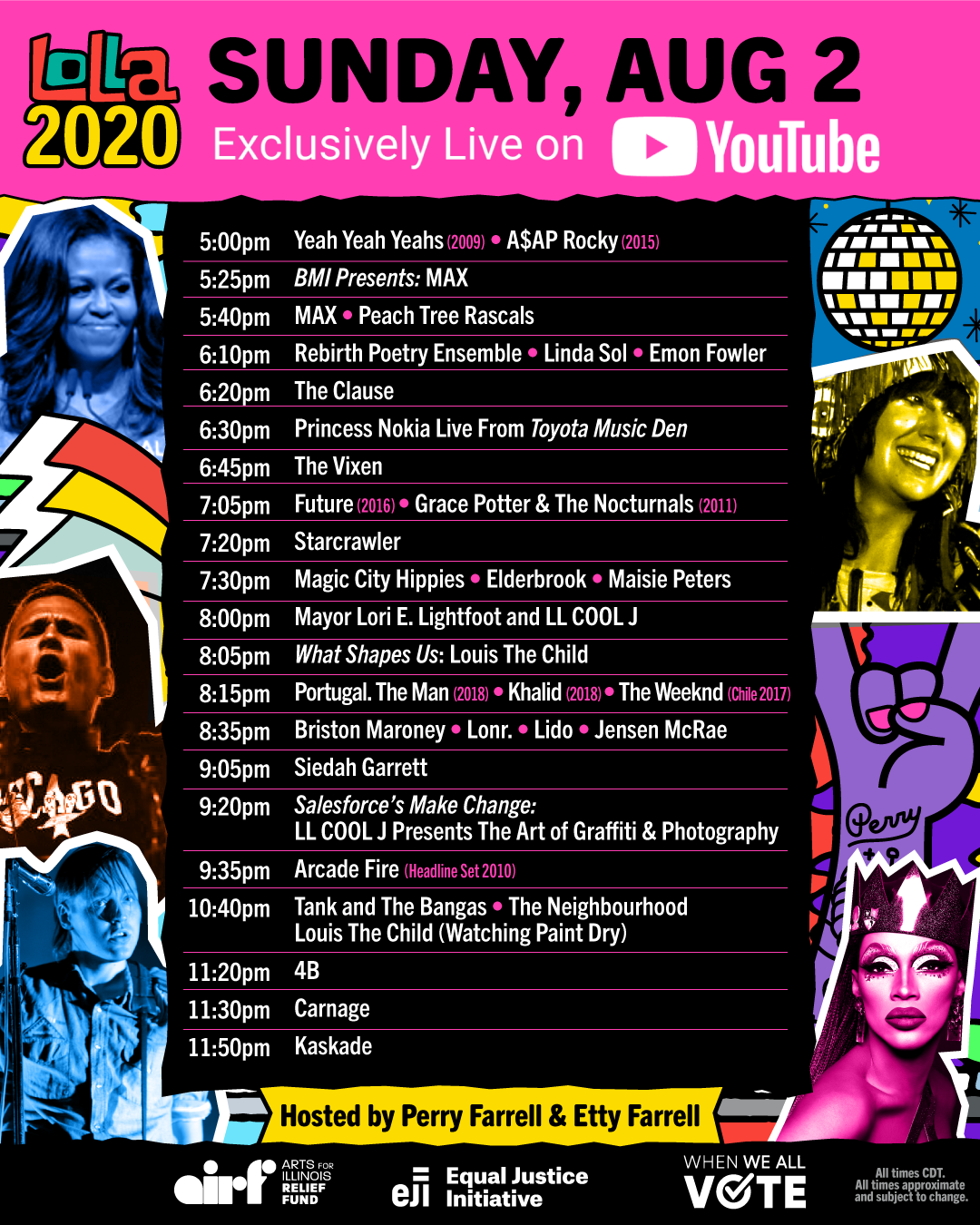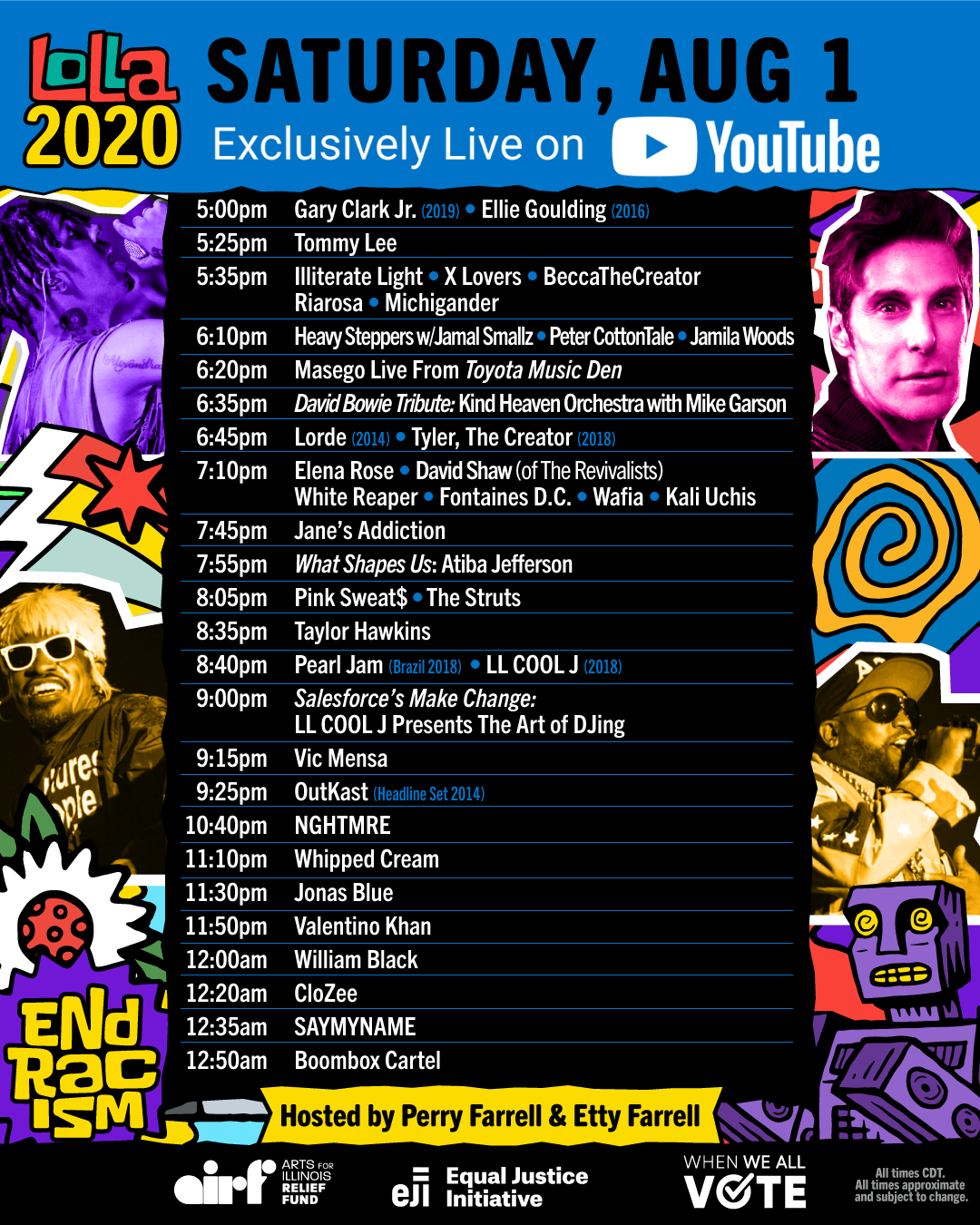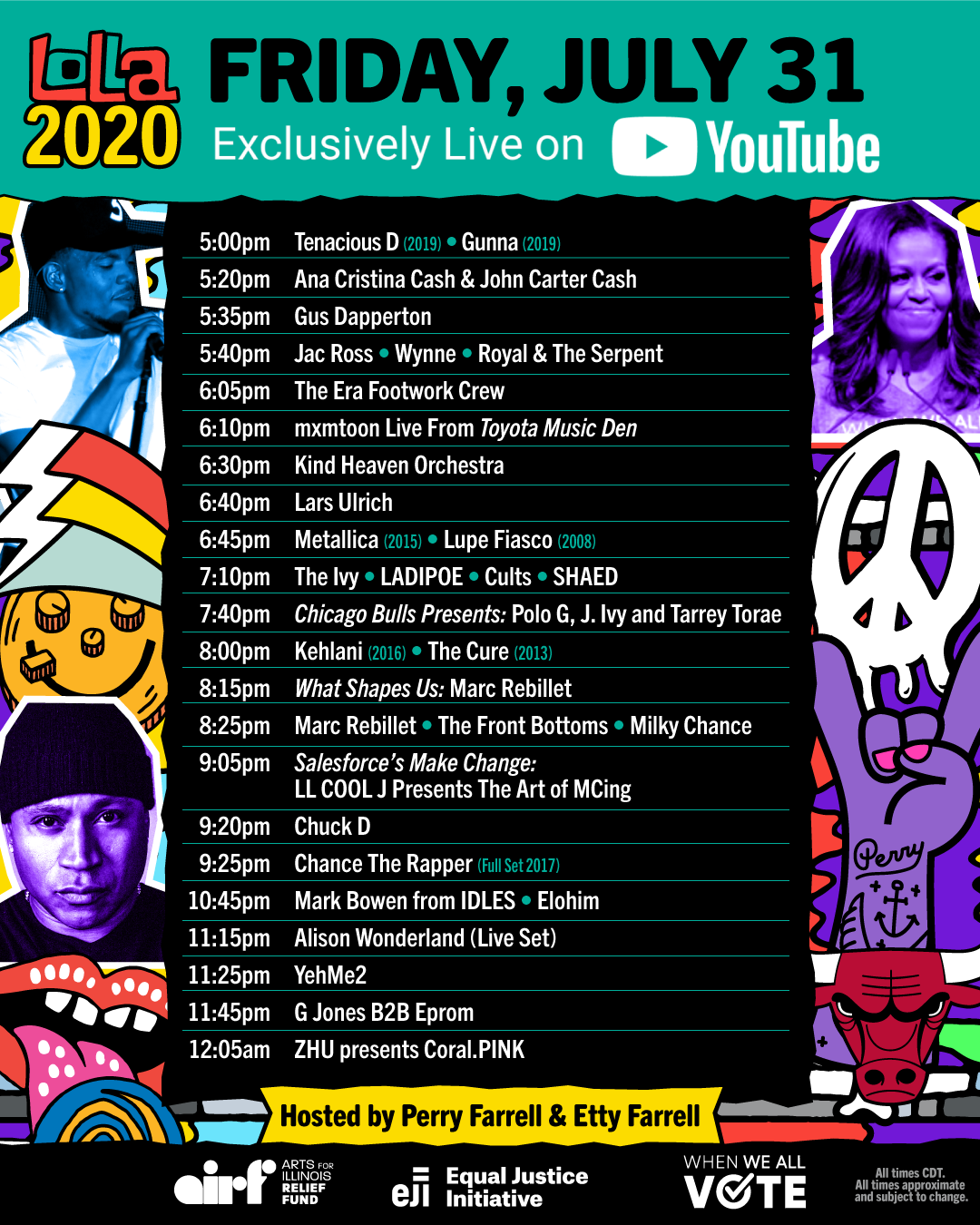 "Wrote this at the very beginning of quarantine. It's a song that's really really personal and special to me. When we wrote this song, it was exactly where my head was at — hopeful, excited and a craaaazy amount of self-reflection and self-growth," Eilish wrote in a statement. "But recently it has also taken on a lot of new meaning in the context of what's happening in the world now. I hope you can all find meaning in it for yourselves."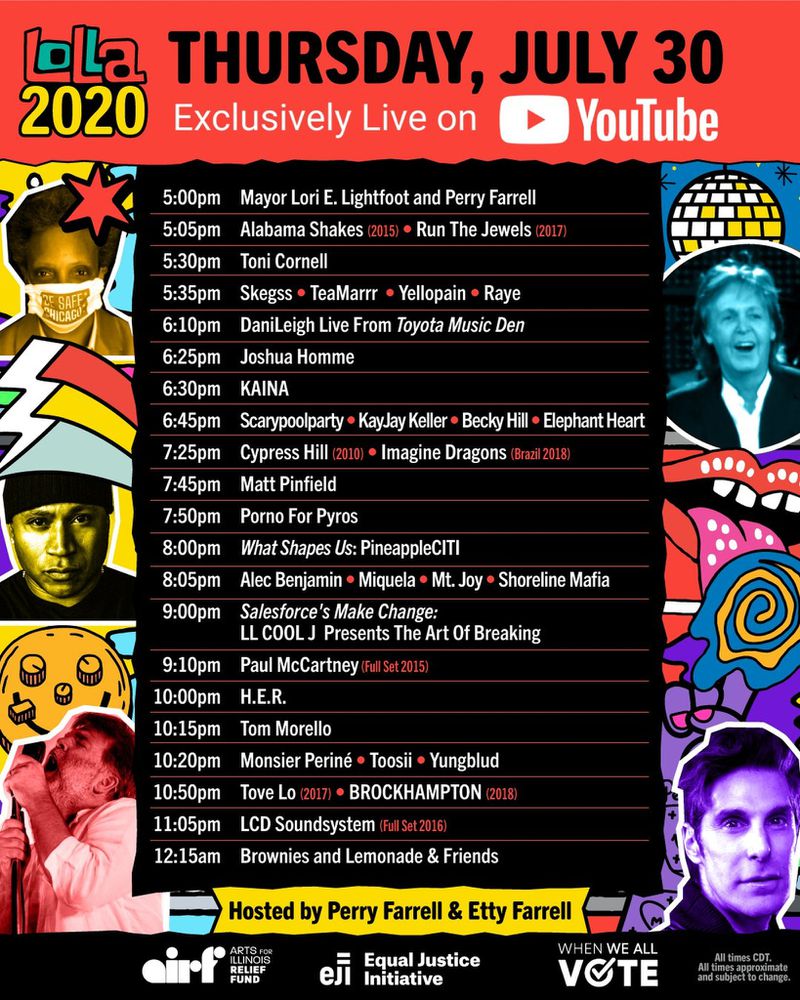 Arkells Campfire Chords album will arrive on August 20th.
In honour of what would have been Chris Cornell's 56th birthday, a cover of Guns N' Roses' 1988 ballad "Patience" was released.
His birthday seemed the perfect time to share this and celebrate Chris, his voice, music, stories and art. It is true a man is not dead while his name is still spoken…and, through his art, an artist's soul still burns just as bright as ever upon all those that look up to him and his memory. Releasing music that was special to Chris keeps a part of him here with us — his heart and his soul. His love and his legacy.
Music video by The Killers performing My Own Soul's Warning. The band will now release Imploding the Mirage on August 21st.
Pearl Jam's first performance of a track from Gigaton aired as part of "All In WA: A Concert for COVID-19 Relief.
The Bromance continues between Rick Astley and Dave Grohl as he covers Foo Fighters Everlong.
twenty one pilots – Level of Concern (Never-Ending Music Video) Be a part of the first ever, never-ending music video.
From Dave: Normally I wouldn't show you something so unrefined, I hope you understand To find out more about how you can support the Equal Justice Initiative go here: support.eji.org/chappelle
In recognition of National Gun Violence Awareness Day, Pearl Jam unearthed the uncensored version of 1992's "Jeremy".
Half Moon Run's All at Once is about "observing and appreciating the present moment but also acknowledging the meaninglessness and impermanence of the present in a universal context."
they wrote this song in 1992. Its been 28 years since and every word still applies.
– Machine Gun Kelly with blink-182's Travis Barker
Solidarity in the Fight to End Racism! #fightracism #blacklivesmatter #enoughisenough. This song is one of Nandis favourite songs. Nandi has loved @rageagainstthemachine since she was a baby.
From the hallowed grounds of their hometown Boston ballpark, Dropkick Murphys will be STREAMING OUTTA FENWAY with a full-on live performance – FREE from the infield dirt !!! Featuring a special 'Fenway Double Play' with Bruce Springsteen. We're raising money for Feeding America, Habitat for Humanity Greater Boston, and the Boston Resiliency Fund.
Stream the new single "Cold Shoulder" off the forthcoming album Ruthless by JJ Wilde now
The official audio for Benjamin Gibbard's cover of Minor Threat's "Filler", out now on Barsuk /Bedside Recordings.
Official trailer for 'The Raconteurs: Live at Electric Lady' EP and documentary film out on May 29th.
Radiohead recorded at the Astoria, London on the 27th of May 1994.
A short film originally produced for and seen on tour made by Billie Eilish.
Japandorids 'Massey F*cking Hall is due June 19 with a vinyl release following on October 2.
Twenty One Pilots unite outside during an at-home performance of their song "Level of Concern" for The Tonight Show.
Karen O of Yeah Yeah Yeahs perform a socially-distant video of Phenomena with guitarist Nick Zinner.

"We started working on this song back in 2017 and it didn't quite make it on our new album so we thought we'd give it to you during these odd times that we are in." – Ubiquitous Synergy Seeker

"Lamb's Wool" is Foster the People's second single in as many months, following the recent success of "It's Ok to be Human". "It's Ok to be Human" was written by Mark Foster in response to COVID-19 with an accompanying compassion essay titled Reflecting on the Pause In A Global Plague.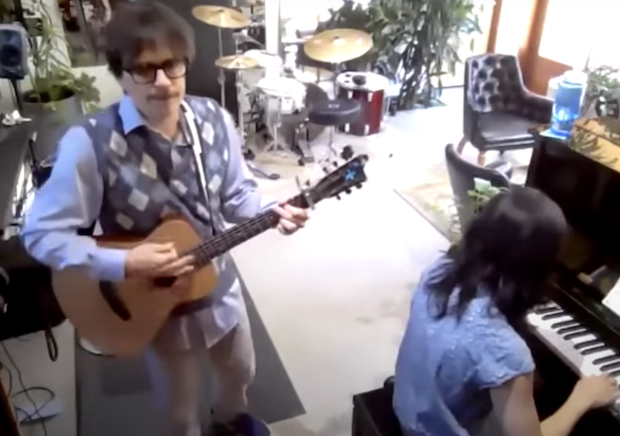 "Hey guys, so sorry about the postponement of HELLA MEGA. Here's an acoustic cover of Green Day's Time of your Life. (My wife joined me!) Next summer we shall rock." – Rivers Cuomo of Weezer
This isn't a dream, or a drill of Green Day's cover of Blondie's Dreaming.