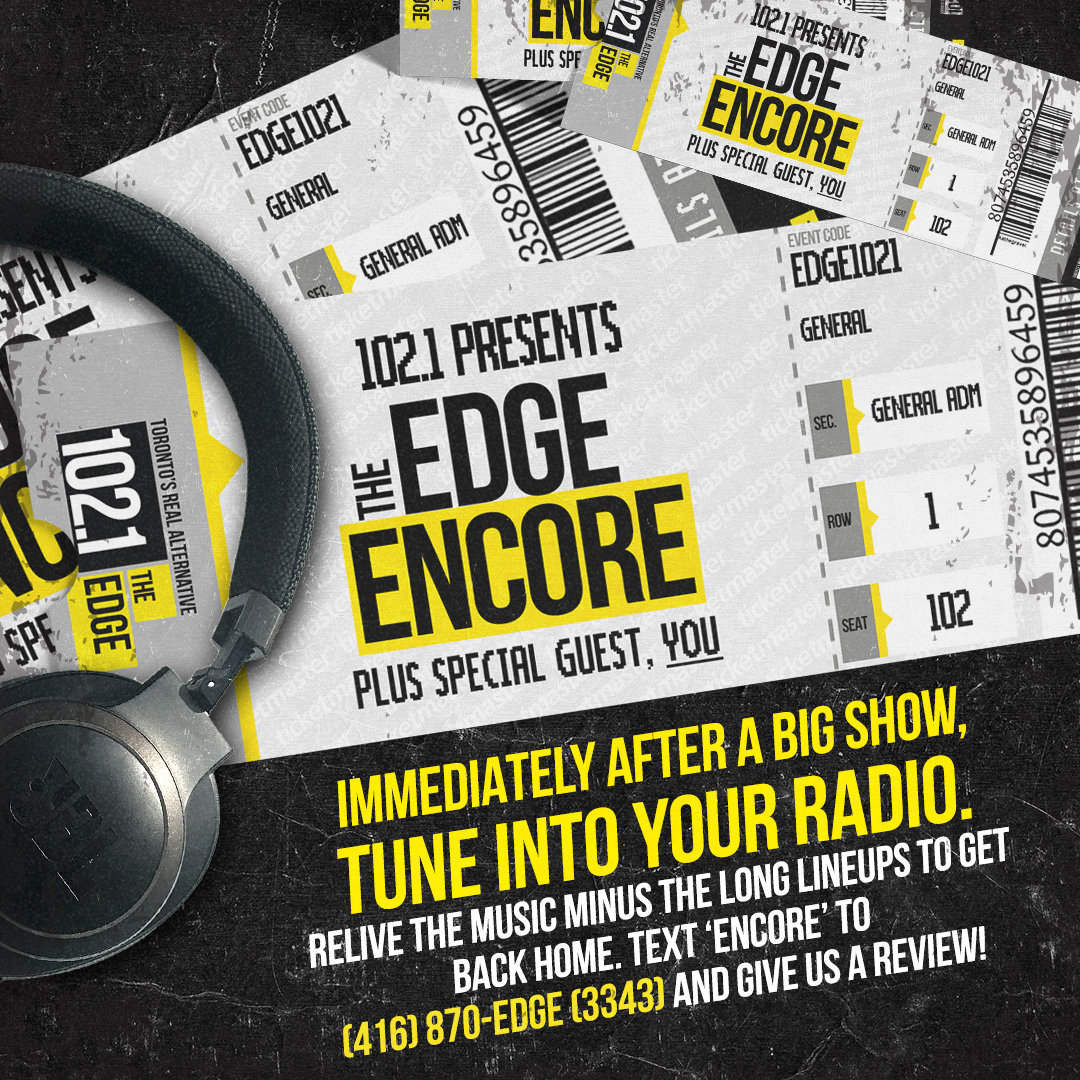 One more song, one more song!! You've consumed your beverages. You're wearing that $60 t-shirt. Your ears are ringing….what? I can't hear what you're saying? It's the show after the show. We're giving the music minus the crazy packed lineups to leave. Text 'Encore' to (416) 870-EDGE (3343) and give us a review.
We go back-to-back before you go back home from the big shows in Toronto.
It's the Edge Encore.
 TOOL
MONDAY AND TUESDAY AFTER 11PM