18 DAYS – YOUR VOTES – 1 WINNER
The longest March ever is almost over. Gigs are on the great comeback.
Live is Alive.
The concert calendar is filling up at a furious pace. Who are you most excited to see at full capacity?
In the midst of this Madness, live music returns like no other.

ZOOM IN, PRINT IT OUT, AND FOLLOW ALONG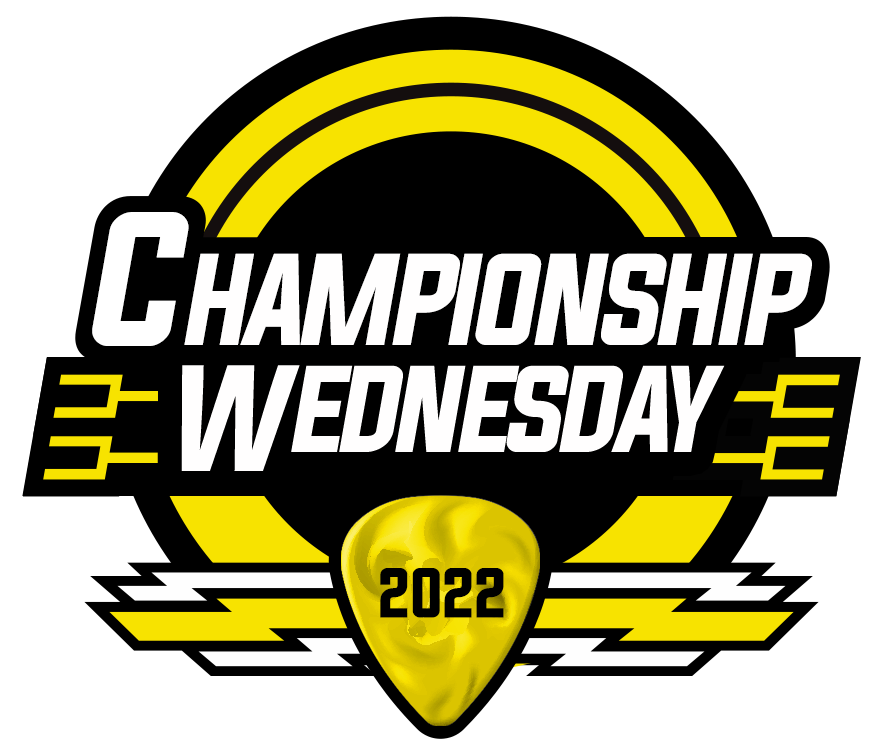 CHAMPIONSHIP WEDNESDAY RESULTS
Alexisonfire 55.02% The Beaches 44.98%

FINAL FOUR RESULTS
OVERTIME
April 3rd, 2022
The Beaches 68% Billy Talent 32%
April 2nd, 2022
Alexisonfire 58% Foo Fighters 42%

ELITE EIGHT RESULTS
April Fools' Day 2022
Billy Talent 68% Mother Mother 32%
The Beaches 52% Red Hot Chili Peppers 48%
Alexisonfire 53% The Black Keys 47%
Foo Fighters 69% The Glorious Sons 31%

SWEET SIXTEEN RESULTS
Friday, March 31st, 2022
Mother Mother 50.49% Big Wreck 49.51%
Red Hot Chili Peppers 79% Franz Ferdinand 21%
The Black Keys 64% Cage the Elephant 36%
The Glorious Sons 61% My Chemical Romance 39%
Wednesday, March 30th, 2022
Billy Talent 62% Alanis Morissette 38%
The Beaches 56% Our Lady Peace 44%
Alexisonfire 62% Sam Roberts Band 38%
Foo Fighters 74% Rage Against the Machine 26%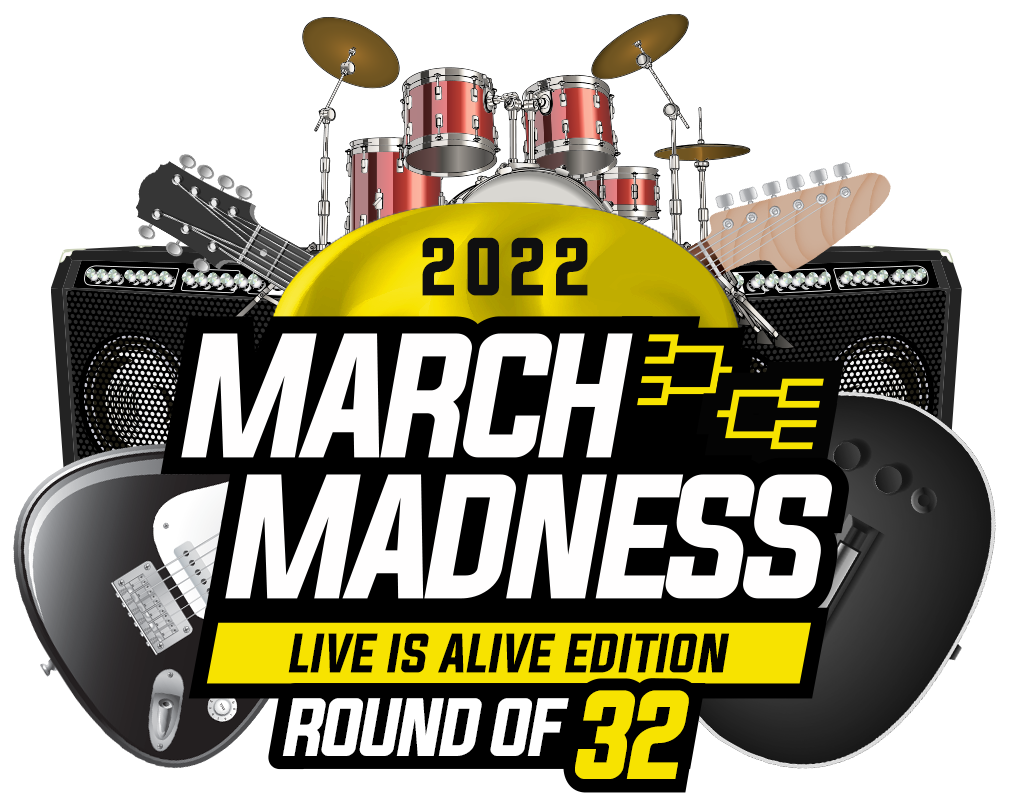 ROUND OF 32 RESULTS
OVERTIME
Franz Ferdinand 71% grandson 29%
Tuesday, March 29th, 2022
Alanis Morissette 88% KennyHoopla 12%
Sam Roberts Band 74% Broken Social Scene 26%
My Chemical Romance 95% Gang of Youths 5%
Monday, March 28th, 2022
Big Wreck 53% Sloan 47%
Our Lady Peace 70% "Weird Al" Yankovic 30%
Cage the Elephant 55% Death From Above 1979 45%
Rage Against the Machine 64% Arkells 36%
Friday, March 25th, 2022
Mother Mother 95% Ruby Waters 5%
Red Hot Chili Peppers 72% New Order 28%
Alexisonfire 85% Bill Burr 15%
The Glorious Sons 70% Portugal. The Man 30%
Thursday, March 24th, 2022
Billy Talent 91% Sebastian Maniscalco 9%
The Beaches 64% Dear Rouge 36%
The Black Keys 58% Jack White 42%
Foo Fighters 65% USS 35%

ROUND OF 64 RESULTS
Wednesday, March 23rd, 2022
Sloan 69% Bedouin Soundclash 31%
grandson 56% Avril Lavigne 44%
Death From Above 1979 89% Machine Gun Kelly 19%
Gang of Youths 54% Anyway Gang 46%
Tuesday, March 22nd, 2022
Ruby Waters 64% Boy Golden 36%
New Order 50.34% Lorde 49.66%
Broken Social Scene 66% Black Pistol Fire 34%
Rage Against the Machine 60% The Killers 40%
Monday, March 21st, 2022
KennyHoopla 59% Bakar 41%
Our Lady Peace 83% Henry Rollins 17%
Bill Burr 56% Gerry Dee 44%
Portugal. The Man 55% alt-J 45%
Friday, March 18th, 2022
Billy Talent 60% Rise Against 40%
Dear Rouge 52% Vance Joy 48%
Sam Roberts Band 59% Papa Roach 41%
USS 70% Bastille 30%
St. Patrick's Day 2022
Big Wreck 66% k-os 34%
"Weird Al" Yankovic 52% Cypress Hill 48%
Alexisonfire 56% City and Colour 44%
Arkells 90% K.Flay 10%
Wednesday, March 16th, 2022
Alanis Morissette 68% Garbage 32%
Franz Ferdinand 75% KALEO 25%
Cage the Elephant 77% Royal Blood 23%
My Chemical Romance 90% Meg Myers 10%
Tuesday, March 15th, 2022
Mother Mother 82% MONOWHALES 18%
Red Hot Chili Peppers 79% The Strokes 21%
The Black Keys 59% twenty one pilots 41%
Foo Fighters 68% Pearl Jam 32%
Monday, March 14th, 2022
Sebastian Maniscalco 53% Chris Rock 47%
The Beaches 77% The Blue Stones 23%
Jack White 67% The Lumineers 33%
The Glorious Sons 85% JJ Wilde 15%