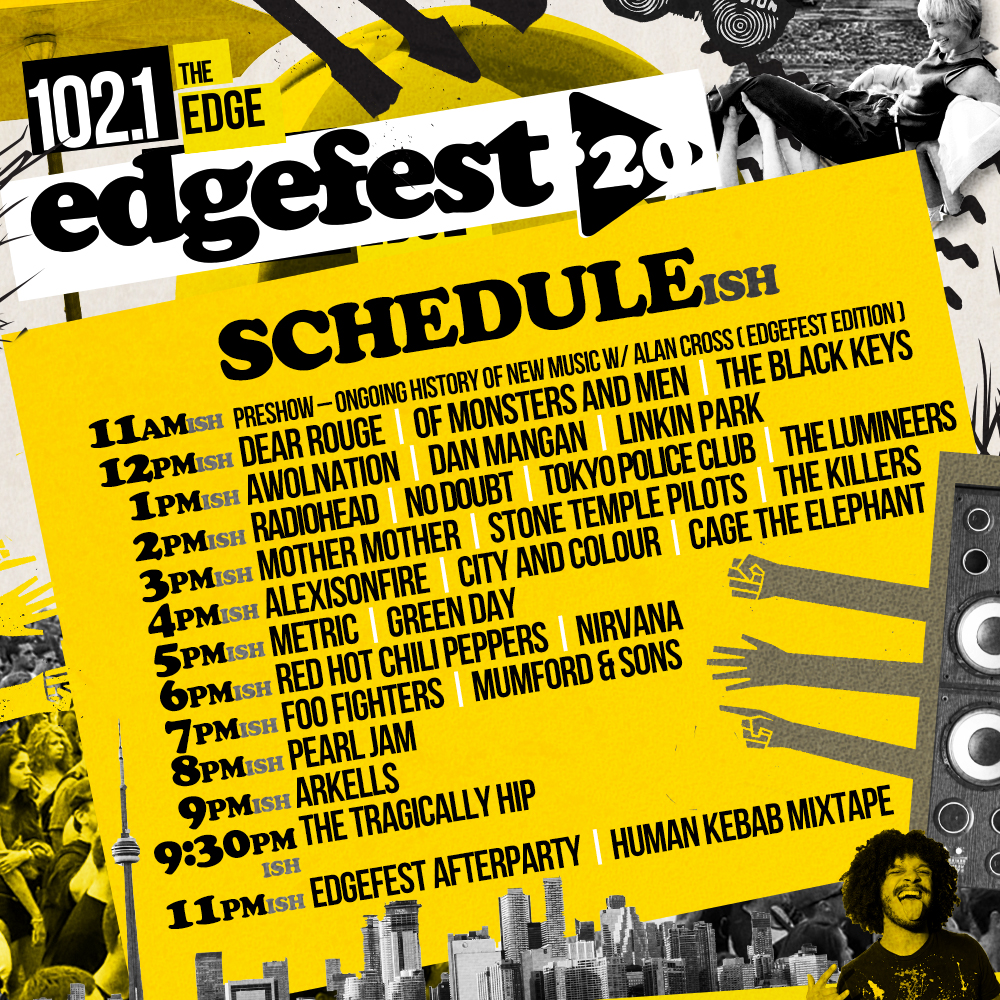 Spanning 30 years, more than 300 bands, half a million attendees, five locations,
and now a sixth: your home.
The longest running rock festival is back….kinda. 
As we're working hard to bring an edition of Edgefest back in person, it's a once in a pandemic opportunity. Edgefest '20.
You voted, we listened. The votes were tallied and we've got our lineup for Edgefest 2020 below. Tune in on Canada Day starting at noon to hear it all kick off. You'll have a chance to win one of 102 limited edition Edgefest face masks from Promo Guyz.