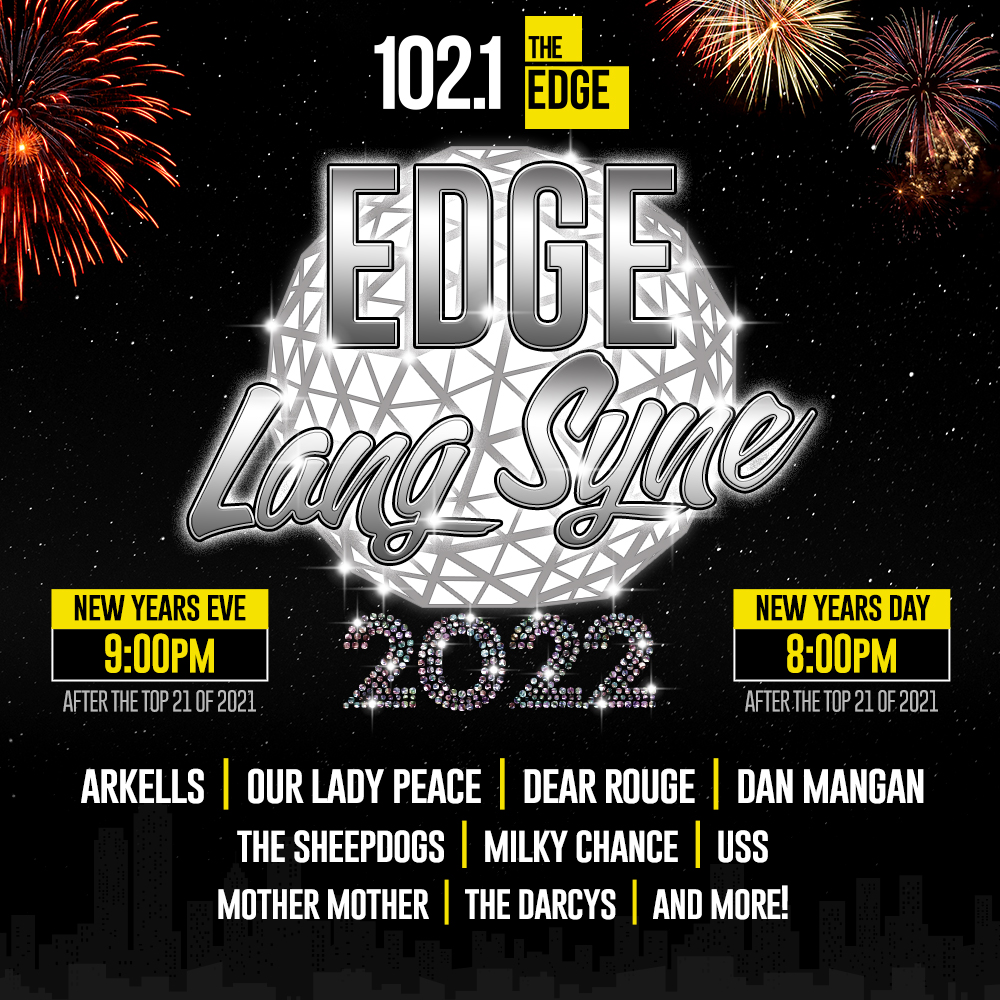 It's the afterparty of the TOP 21 OF 2021.
It's the concerts after the countdown.
Relive the return of live.
No QR code, proof of ID, and mask required.
Live was kept alive through 2021 and beyond. This is your no fear New Year's.
Edge artists from far and wide talk about 'the year that was' while looking forward to 'the year that is'.
Be part of the exclusive performances that you may have seen in person.
ARKELLS (Budweiser Stage), OUR LADY PEACE (El Mocambo),
THE SHEEPDOGS (Lee's Palace), DAN MANGAN (The Danforth Music Hall),
MILKY CHANCE (REBEL), DEAR ROUGE, USS, MOTHER MOTHER, THE DARCYS, AND MORE!!
We all want to give you hope and a fresh new start while supporting artists at what they do best.
NEW YEAR'S EVE (after the TOP 21 OF 2021 at 9pm).
NEW YEAR'S DAY (after the TOP 21 OF 2021 at 8pm).