This spring, we're putting your knowledge of Toronto and the GTA to the test for a shot at winning $10,000!
Weekday mornings, we'll give you a clue where we've stashed the cash somewhere in Toronto and the GTA. Then make sure you're listening for your cue-to-call at 7am, 1pm and 5pm and weekends at 3pm.
Caller 10 will try to guess the location based on the clue(s) provided. For each wrong guess, our Bounty Hunter will take $500 out of the jackpot.
We only repeat each clue on the day they're announced – they won't be accumulated, posted online or repeated on social media – you have to be listening to track down the cash and win!
The Edge's $10k Bounty Hunter, sponsored by Mister Safety Shoes – more than 200 styles of the best work boots and safety shoes.
On Toronto's Real Alternative, 102.1 the Edge.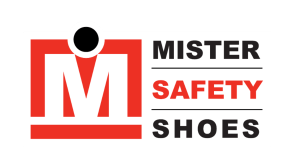 "NO PURCHASE NECESSARY. UP TO THIRTY-THREE(33) PRIZES AVAILABLE TO BE WON. APPROXIMATE RETAIL VALUE OF PRIZES VARIES BETWEEN PRIZE CDN$1,000.00 AND CDN$10,000.00. MUST BE CANADIAN CITIZEN AND WHO IS A LEGAL RESIDENT OF THE PROVINCE OF ONTARIO AND AGE OF MAJORITY OR OLDER AT TIME OF ENTRY. CONTEST RUNS FROM APRIL 5,  2021 TO MAY 9, 2021. SKILL TESTING QUESTION MUST BE CORRECTLY ANSWERED TO CLAIM PRIZE. ODDS OF BEING SELECTED DEPEND ON NUMBER OF ELIGIBLE ENTRIES RECEIVED. FOR FULL SET OF RULES VISIT SEE BELOW."