We collaborated with The People's Pint and Little Beast Brewing Company to bring you…
102.1 The Edge's Alternative Ale 
This summer, be the first to taste these American and Belgian style Pale Ales. These ales are suitable for everyone from the most uninitiated drinkers, to the craft beer aficionados in your group. With every purchase, a percentage of the proceeds will go to the Ontario OSPCA and Humane Society.
The People's Pint version is brewed with American yeast and an abundance of fruity hops, with just a hint of bitterness.
While Little Beasts created a pale ale that features Belgian Saison yeast, known for its big spicy, fruity notes creating big yet drinkable flavours. Why not try them both today!
AVAILABLE NOW in store at either brewery or online purchase. Buy yours today: The People's Pint and Little Beast Brewing Company
102.1 The Edge's limited edition ALTERNATIVE ALE from The People's Pint and Little Beasts Brewing Company. Happy Summer!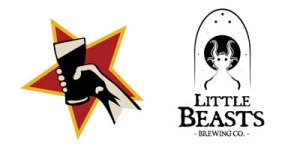 *Free local delivery from People's Pint in Toronto (postal codes M1 to M9) with $40 minimum purchase. $15 shipping flat rate available Ontario wide
* Free local delivery from Little Beasts Brewing Company in Durham Region (postal code L9*) with minimum $30 purchase. $20 flat rate shipping Ontario wide.
*Must be legal drinking age. Please enjoy responsibly*