Neil Peart, the legendary drummer for Canadian rock band Rush, has died at age 67.
A spokesperson for the Peart family, Elliott Mintz, confirmed that Peart died of brain cancer in Santa Monica, Calif., on Jan. 7.
Rush paid tribute to their "friend, soul brother and bandmate of over 45 years" in a statement.
According to the band, Peart had been battling glioblastoma for three and a half years before his death — the same type of brain cancer that claimed the life of Gord Downie.
"We ask that friends, fans, and media alike understandably respect the family's need for privacy and peace at this extremely painful and difficult time," Rush said.
Neil Peart September 12, 1952 – January 7, 2020 pic.twitter.com/NivX2RhiB8

— Rush (@rushtheband) January 10, 2020
Widely considered one of the greatest drummers to ever hit the stage, Peart was a part of Rush since 1974, and was the band's primary lyricist. He replaced original drummer John Rutsey.
Born Neil Ellwood Peart in Hamilton, Ont. in 1952 and raised in nearby St. Catharines, he caught the music bug — specifically percussion — when he hit his teenage years.
The Shift with Drex listeners remember Neil Peart. LISTEN:

Visit Curious Cast

Listen on Apple Podcasts

Listen on Google Podcasts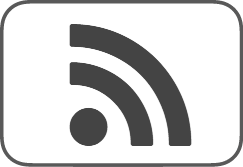 Subscribe with RSS
READ MORE: Ozzy Osbourne and Elton John ponder mortality in 'Ordinary Man'
"Rhythm especially seemed to affect me, in a physical way, and soon I was tapping all the time — on tables, knees, and with a pair of chopsticks on baby sister Nancy's playpen," he wrote in the St. Catharines Standard in 1994. "At first Mom and Dad probably thought I had some kind of nervous affliction, but they decided to try occupational therapy — for my thirteenth birthday, they got me drum lessons. This changed everything."
Rush has enjoyed considerable success in both the U.S. and Canada. Several of their albums — 2112, Moving Pictures, All the World's a Stage and Exit … Stage Left — have sold more than one million copies each in the U.S. alone.
In 1997, Peart, along with bandmates Geddy Lee and Alex Lifeson, became the first rock musicians to be inducted into the Order of Canada.
They were inducted into the Rock and Roll Hall of Fame in 2013.
Upon news of Peart's passing, social media was filled with condolences from the world of music.
I just heard about Neil Peart passing. I feel real bad about this – he was way too young. Neil was one of the great drummers and he'll be missed. Love & mercy to Neil's family.
– Brian pic.twitter.com/T5qjECWX1W

— Brian Wilson (@BrianWilsonLive) January 10, 2020
At the end of a crazy @rockhall night in 2013 where @rushtheband & @PublicEnemyFTP were inducted. It was just myself & Neil PEart alone talkin & laughing low in relief the long night was over-a small table backstage sharing a unique moment without much word. Rest in Beats my man

— Chuck D (@MrChuckD) January 10, 2020
My prayers and condolences to the Peart Family, Fans and Friends. Neil was a kind soul. R.I.P……. Rush Drummer Neil Peart Dead at 67 – Rolling Stone https://t.co/icYz6fnXfE

— Gene Simmons (@genesimmons) January 10, 2020
Rest In Peace Neil Peart. So sad to hear.

— Peter Frampton (@peterframpton) January 10, 2020
Forever the master – Neil Peart pic.twitter.com/3iXVkq4jH1

— Danko Jones (@dankojones) January 10, 2020
R.I.P. Neil Peart. What a crushing loss for the music community. He will be greatly missed

— The Trews (@thetrews) January 10, 2020
THIS JUST IN — Neil Peart, the iconic Hall of Fame drummer from Rush, has died at age 67

One of my favorite rockumentaries is 'Rush: Beyond the Lighted Stage' … Here's a great scene of how many saw Peart and how he saw himself #RIP pic.twitter.com/7Bt9pusUc3

— T̷R̷O̷Y̷ ̷H̷U̷G̷H̷E̷S̷ (@TommySledge) January 10, 2020
The master will be missed – Neil Peart RIP #RushForever pic.twitter.com/o4Y6chFiB3

— Jack Black (@jackblack) January 10, 2020
…dude…fu%+in Neil The GAWD. All respect due to the legend. RIP. @ Hamilton, Ontario https://t.co/kuqlmiG1ku

— The Mesopotamian Pangolin (@questlove) January 10, 2020
We are very saddened to hear of Neil Peart's passing. All our love to the family ❤

— The Tragically Hip (@thehipofficial) January 10, 2020
It is unbelievably sad to hear that my favorite drummer of all time, Neil Peart, has left us. Very hard to find words to properly express the level of inspiration & influence he had on so so many musicians. He will forever remain at the top of my list. Farewell to a true king. pic.twitter.com/A9QkSWg2f9

— King Diamond (@kingdiamond) January 10, 2020
Peart is survived by his wife Carrie and his daughter, Olivia. As of this writing, no funeral arrangements have been announced.
— With files from The Canadian Press
© 2020 Global News, a division of Corus Entertainment Inc.