Tune into The B Team Weekdays from 5:30-10:00 am to win!
This week you can win:
A digital game key for Mario + Rabbids: Sparks of Hope Gold Edition from Ubisoft Canada for Nintendo Switch (Valued at $120)!
The Gold Edition of the game includes:

the base game
the season pass which contains upcoming DLC packs, including additional story
content featuring new heroes, quests, and battles.
Also includes the Galactic Prestige Pack, with three exclusive and supremely stylish
weapon skins for your team, unlockable right away. Save the galaxy but do it with pizzazz!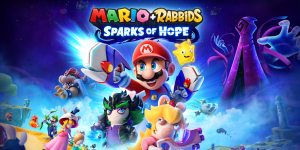 A $100 McDonalds Gift Card! Looking for the perfect gift this season? McDonald's has holiday themed gift cards to cross off all those you're shopping for!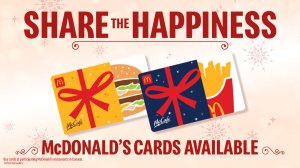 On Tuesday & Friday a $100 OLG Lotto Max Coupon!